Ada Connection – Nov 29, 2017
A Note From Principal Brower
A Warm Welcome
Our newest ACS family is Russell and Betsy Bray and their children Ruthie (4S), Josiah (2B), and Keren (KP). Welcome to Ada Christian School!
This Week
"Faith. Strong." Friday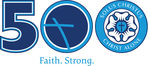 It's that time again. All students, staff and parents are encouraged to wear their ACS gear to school this week Friday, Dec 01.

Popcorn will be for sale after school for .25 cents!
Moms In Prayer
This week are are praying specifically for 7th grade. God is our Defender. One who protects from danger, attack or harm; guards and shields.
"Acknowledge that Yahweh is God. He made us, and we are His — His people, the sheep of His pasture." -Psalm 100:3
Come join us on this journey when you can. We meet weekly on Thursdays, 8:00-9:00am, in the ACS office back conference room.
Need more information? Contact Kelly Stafford (616.304.2963, ten.tsacmoc@droffats-kj).
MENistry
Come join other dads in room 504 from 8:00-9:00am on Friday's as we explore our call to be faithful men of Christ. We will be dwelling with the Word in the book of Luke this semester. Coffee and donuts provided. All ACS dads are welcome!
Lost & Found
The lost and found table is located by the music room/kitchen. Beginning in December, on the first Friday of every month and until the end of the school year, the tables will be brought to the front of the school and items laid out. At the end of that day, the items that were not picked up will be boxed up. Please continue to check the lost and found by the music room throughout the month. Hopefully this will help with having an overload of lost items. The next date will be this Friday, Dec 01.
Action Needed
Ski Club Sign Up Extended
Not many have signed up, so the deadline has been extended for this Friday, Dec 01 at 8:00 am. After that time you will need to go through Cannonsburg.
Our ski club will be held on Mondays in Jan and Feb after school until 8:00pm. We will make arrangements to carpool to Cannonsburg if needed, but you will need to pick up your child at the end of the evening. If you have younger children who are not old enough to be by themselves you will need to be there throughout the evening either skiing or in the lodge.
Sign up by Dec 01.
All the prices are on the registration form. Checks should be payable to "Cannonsburg Ski Area" and sent to the ACS office with the form.
Sign up now for your ski passes and save money – 50% off the regular price. Card holders may use their passes anytime, any day during the 2017-2018 ski season, including weekends. 6 years old and under get their lift tickets free.
Questions? Contact Sally Schrock (616.550.6299, ten.tsacmoc@kcormst.)
Recess Volunteers
We are looking for more volunteers on the playground during K-4 recess. Come be a part of the fun!
If you have time to volunteer during lunch recess contact Coach DK (gro.naisirhcada@enielkeds).
Now You Know
Elementary Christmas Program – Dec 07
Ada Christian School presents Follow the Star! Join us on Thursday, Dec 07 at 7:00pm for this wonderful performance from our K-4 students.
Spirit Shop
We are back in stock! Circle logo car decal stickers are now available for $3.00 in the office.
Questions about ordering other items? Contact Laura Kaminski (616.460.6109, gro.naitsirhcada@iksnimakl)
A Special Guest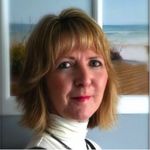 On Tuesday, Dec 12, Zonderkidz
author Glenys Nellist
will be at ACS to share her books 'Twas the Evening of Christmas and Snuggle Time Christmas. Stories with the kindergarten through second grade classes. We are so excited to meet a real author and learn about the writing process. A
book order flyer
was sent home last week. If you order either of her books she will autograph them. Here is the link to the flyer. For more information about Glenys you may
visit her website
.
Shop Amazon Smile

Support Ada Christian School when you shop this holiday season.
AmazonSmile is a simple and automatic way for you to support your favorite charitable organization every time you shop, at no cost to you. When you shop at smile.amazon.com, you'll find the exact same prices and selections as Amazon.com, with the added bonus that Amazon will donate a portion of the purchase price to your favorite charitable organization.
Select the Ada Christian School Society as your charity and we'll benefit every time you purchase – easily and automatically.
PTO Happenings
Christmas Gift Shop
On Thursday and Friday, Dec 07 & 08, the ACS Commons will again be transformed into a Christmas Gift Shop for your children to select Christmas gifts for their parents and siblings only. Students will shop with their classes during a designated shopping time. Parent volunteers will be helping your children select and wrap gifts.
On Friday, Dec 08 at 2:00pm, we will open the Christmas Gift Shop to parents – feel free to come in and shop alone (or with your children after school) for other relatives. We will stay open until 3:30pm.
If you have more than one child at ACS, please send each child with their own spending money, rather than writing one large check. This helps us tremendously during checkout, as your children will probably not be shopping together at the same time.
Please have your child bring these items to school on Thursday, Dec 07:
A large brown grocery bag with their name on it
A completed order form
Spending money (check made out to ACS or cash)
Please consider volunteering! We need 38 more volunteers to pull off this event. Help volunteer for this fun event!
Please consider volunteering. We need 38 more volunteers to pull of this event. We would love your help!
Daddy Daughter Dance
Mark your calendar for the 4th annual Daddy Daughter Dance on Friday, Feb 02. There will be more details to follow.
ACS Athletics
PurePlay Signups

Basketball signups are underway.
Deadlines:
Boys 1st-4th (Dec 01)
Girls 1st-4th (Dec 09)
Y5-K (Dec 15)
Calendar Reminders
Dec 01 – No PM Forest Hills transportation
Dec 07 – Elementary (K-4) Christmas Program
Dec 07 & 08 – PTO Christmas Gift Shop
Dec 19 – Middle School (5-8) Christmas Program
Dec 22 – ½ day of school, dismissed at 11:30am
Dec 22 – No Forest Hills 11:30am transportation
Dec 25 - Jan 05 – Christmas Break
Jan 08 – School Resumes