Ada Connection – Nov 21, 2017
A Note From Principal Brower
Happy Thanksgiving
During this time of year in which we set time aside to focus on gratefulness, I want to express my personal appreciation for each you. Together, you make ACS a most incredible place. Thank you!
Operation Christmas Child Success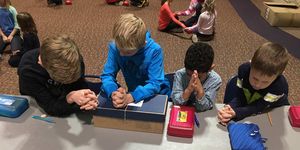 A special thank you to all involved in our recent school-wide participation in Operation Christmas Child.
Service Team. Thank you for leading this opportunity in which we worked together as a school family to make a difference.
Families. Thank you for sharing so many wonderful things to be put in the Christmas boxes. Your participation was overwhelming!
Students. Thank you for working with your buddies to pack so many boxes for children across the world. You cooperation was impressive!
Vander Heide's. Thank you for donating Vander Mill cider and donuts. Because of your help, we were able to raise about $700 to ship the Christmas boxes and help send volunteers to distribute them on Christmas morning.
Mike Jeppeson of Wolverine Worldwide. Thank you for the shoe boxes! They were clearly an important and necessary part of our project.
For those that loaned us a storage tub, thank you! They are inside the double doors of the commons in the right hand corner.
It was so precious watching children with their buddies praying over their shoe boxes for the child that would receive their gift. Please continue to pray with your child for these children to come to know Jesus.
Action Needed
Recess Volunteers
We are looking for more volunteers on the playground during K-4 recess. Come be a part of the fun!
If you have time to volunteer during lunch recess contact Coach DK (gro.naisirhcada@enielkeds).
Ski Club
Our ski club will be held on Mondays in Jan and Feb after school until 8:00pm. We will make arrangements to carpool to Cannonsburg if needed, but you will need to pick up your child at the end of the evening. If you have younger children who are not old enough to be by themselves you will need to be there throughout the evening either skiing or in the lodge.
Sign up by Nov 27. After that time you will need to go through Cannonsburg.

All the prices are on the registration form. Checks should be payable to "Cannonsburg Ski Area" and sent to the ACS office with the form.
Sign up now for your ski passes and save money – 50% off the regular price. Card holders may use their passes anytime, any day during the 2017-2018 ski season, including weekends. 6 years old and under get their lift tickets free.

Questions? Contact Sally Schrock (616.550.6299, ten.tsacmoc@kcormst.)
ACS Board Nominations
Our current school year is well underway. Thank you for your partnership in this adventure of growing and learning together in Christ. It is time for the ACS School to turn their eyes to the 2018-19 school year and preparations are already underway for the annual meeting scheduled for Mar 27, 2018. Reports will be given, the budget will be presented and we will have an opportunity to elect new board members.
If you would like to submit your name or the name of another ACS parent in nomination for the board please email Darek Jansen, Board Secretary.
Now You Know
A Special Guest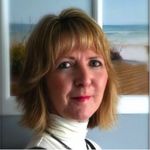 On Tuesday, Dec 12, Zonderkidz
author Glenys Nellist
will be at ACS to share her books 'Twas the Evening of Christmas and Snuggle Time Christmas. Stories with the kindergarten through second grade classes. We are so excited to meet a real author and learn about the writing process. A
book order flyer
was sent home last week. If you order either of her books she will autograph them. Here is the link to the flyer. For more information about Glenys you may
visit her website
.
Shop Amazon Smile

Support Ada Christian School when you shop this holiday season.
AmazonSmile is a simple and automatic way for you to support your favorite charitable organization every time you shop, at no cost to you. When you shop at smile.amazon.com, you'll find the exact same prices and selections as Amazon.com, with the added bonus that Amazon will donate a portion of the purchase price to your favorite charitable organization.
Select the Ada Christian School Society as your charity and we'll benefit every time you purchase – easily and automatically.
Moms In Prayer
There will be no Moms in Prayer meeting this week but join us next Thursday, Nov 30 as we pray for 7th grade. God is our Defender. One who protects from danger, attack or harm; guards and shields.
"Acknowledge that Yahweh is God. He made us, and we are His — His people, the sheep of His pasture." -Psalm 100:3
Come join us on this journey when you can. We meet weekly on Thursdays, 8:00-9:00am, in the ACS office back conference room.
Need more information? Contact Kelly Stafford (616.304.2963, ten.tsacmoc@droffats-kj).
MENistry
No MENistry this week. Come join other dads in room 504 from 8:00-9:00am on Friday's as we explore our call to be faithful men of Christ. We will be dwelling with the Word in the book of Luke this semester. Coffee and donuts provided. All ACS dads are welcome!
Lost & Found
The lost and found table is located by the music room/kitchen. Beginning in December, on the first Friday of every month and until the end of the school year, the tables will be brought to the front of the school and items laid out. At the end of that day, the items that were not picked up will be boxed up. Please continue to check the lost and found by the music room throughout the month. Hopefully this will help with having an overload of lost items. The next date will be Friday, Dec 01.
PTO Happenings
School Party – Nov 22
Open skate at Patterson Ice Center on Wednesday, Nov 22 from 11:00am-1:00pm.
Adults $5, Children $4 (12 and under), Ice skate rental $3

Put on a warm hat and lace up a pair skates and have fun with friends!
Little Things Make A Big Difference
Thank you to all the students who participated in our Box Top drive. ACS was able to collect 6,070 box tops, giving our school $607.00. Another drive is coming in February so start collecting and save now.
Christmas Gift Shop
On Thursday and Friday, Dec 07 & 08, the ACS Commons will again be transformed into a Christmas Gift Shop for your children to select Christmas gifts for their parents and siblings only. Students will shop with their classes during a designated shopping time. Parent volunteers will be helping your children select and wrap gifts. A note will be sent home with your children with all the details after Thanksgiving break.
On Friday, Dec 08 at 2:00pm, we will open the Christmas Gift Shop to parents – feel free to come in and shop alone (or with your children after school) for other relatives. We will stay open until 3:30 pm.
If you have more than one child at ACS, please send each child with their own spending money, rather than writing one large check. This helps us tremendously during checkout, as your children will probably not be shopping together at the same time.
Please have your child bring these items to school on Thursday, Dec 07:
A large brown grocery bag with their name on it
A completed order form
Spending money (check made out to ACS or cash)
It will take 94 volunteers to pull off this event. Help volunteer for this fun event!
Daddy Daughter Dance
Mark your calendar for the 4th annual Daddy Daughter Dance on Friday, Feb 02. There will be more details to follow.
ACS Athletics
PurePlay Signups

Basketball signups are underway.
Deadlines:
1st-4th (Dec 01)
Y5-K (Dec 15)
Calendar Reminders
Nov 22-24 – Thanksgiving Break
Dec 01 – No PM Forest Hills transportation
Dec 07 – Elementary (K-4) Christmas Program
Dec 07 & 08 – PTO Christmas Gift Shop
Dec 19 – Middle School (5-8) Christmas Program
Dec 22 – ½ day of school, dismissed at 11:30am
Dec 22 – No Forest Hills 11:30am transportation
Dec 25 - Jan 05 – Christmas Break