Ada Connection – Nov 04, 2015
Principal's Note
We love your children!
Simply put... we are enjoying your children! Thank you for partnering with us in Christian education.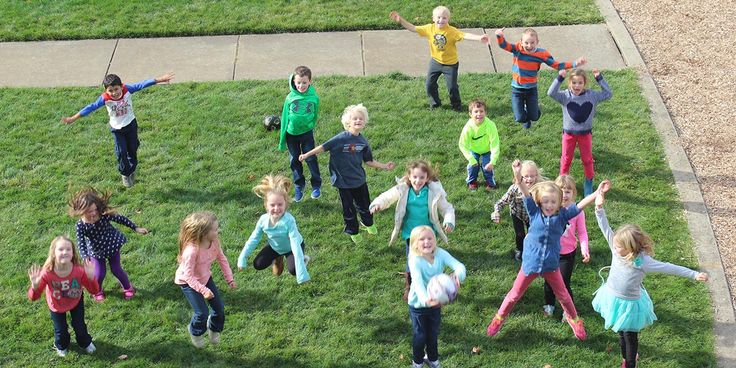 Action Needed
School Directory
Your youngest ACS student is bringing the school directory home this week. Extras are in the office for $3.00 each. Be sure to check backpacks and/or lockers if you have not received your copy.
Fall Food Drive
Collecting food for those in need is a longstanding service opportunity for ACS families. Our ACS Service Team will be leading our efforts this year and tables are placed at the end of each wing and in the front hall. We will collect food that will be brought to two area ministry centers. Last year ACS collected and donated more than 1000 pounds of food! What a joy it is to share our blessings! This week Friday, Nov 06 is the last day of the drive.
Hot Lunch
The window for ordering December Hot Lunch is Nov 01-10
Late orders cannot be accepted
Please take note of your child's scheduled field trips and appointments. We do our best to notify you regarding field trips on the hot lunch order form and in parent letters as well.
Questions? Please contact Sue Prins (gro.naitsirhcada@snirps)
School Pictures
Your child's picture was sent home last week. If you did not receive pictures, check your child's backpack or locker. Retake day is Nov 10 if needed. Return your pictures to the office as soon as possible to get on the schedule for retakes.
Redeem your complimentary digital SmileSafe card.
Last reminder to keep this year's school picture!
Go to mylifetouch.com
Log in with your Portrait ID and Access Code located in your picture package
How was this year's school picture experience? Take a LifeTouch survey and let us know.
ACS Board Nominations
Our dedicated School Board is 3 meetings into the current school year and it is time to think about next year! We need to elect four new board members at our March Society meeting. If you would like to nominate an ACS parent, please contact our School Board Secretary, Briar Plantinga (ten.tta@agnitnalprairb). We will be accepting nominations until Nov 16.
Ski Club Sign Up
Our ski club will be held on TUESDAYS in Jan and Feb after school until 8:00pm. We will make arrangements to carpool to Cannonsburg if needed, but you will need to pick up your child at the end of the evening. If you have younger children who are not old enough to be by themselves you will need to be there throughout the evening either skiing or in the lodge.
6 years old and under get their lift tickets free.
Deadline is Friday, Nov 20. After that time you will need to go through Cannonsburg.
All the prices are on the registration form. Checks should be payable to "Cannonsburg Ski Area" and sent to the ACS office with the form.
Sign up now

(244 KB PDF)

for your ski passes and save money – 50% off the regular price.
Card holders may use their passes anytime, any day during the 2015-2016 ski season, including weekends.
If you have any questions please feel free to contact Sally Schrock (550-6299, ten.tsacmoc@kcormst.)
Ada Connection Announcement Procedure
Want to request an Announcement in our Ada Connection? No problem!
The deadline for all announcements is 12:00pm each Monday. If there is no school on Monday, the deadline is 9:00am on Tuesday. Due to our publishing process, we are not able to honor late requests. Thanks for understanding.
PTO Happenings
PTO Volunteer Page
Ready to volunteer? www.adachristian.org/volunteer
Moms in Prayer – 4th Grade
Please join us Thursday 8:00-9:00am in the office conference room as we pray for our children, their teachers and the ACS community. This week we will be praying specifically for 4th grade as we remember that God heals.
O LORD my God, I called to you for help and you healed me. –Psalm 30:2
Questions? Contact Laura Cawley (425.9728, moc.oohay@57_csarual)
Daddy Daughter Dance – Feb 05
Mark your calendar for the 2nd annual Daddy Daughter Dance on Friday, Feb 05. There will be more details to follow.
Calendar Reminders
Nov 02-06 – Food Drive
Nov 06 – No Forest Hills Bus Transportation (PM)
Nov 10 – Picture Retake day
Nov 23 – Foundation Dinner
Nov 25-27 – No school (Thanksgiving Break)
Dec 04 – No Forest Hills Bus Transportation (AM)
ACS Athletics
PurePlay (PK-4th Grade)
Basketball
Boys' 1st-4th grade signup deadline is Friday, Nov 06.
Girls' 1st -4th grade signup deadline is Dec 11.
Y5/K co-ed sign up is due Dec 11.
All information is on the PurePlay page.
Wildcats Athletics (Grades 5-8)
For all up to date announcements, schedules, sport sign-ups please review the Wildcats Athletics page.
As our Fall sports seasons have come to a close, please turn in your child's athletic uniform. Uniforms may be turned in to the front office, or to Carly Prins during PE class.
Winter Basketball start dates are listed below. As the season becomes closer you will receive an email from your son/daughter coach with specific team information.
5th & 6th Grade – Week of Monday, Nov 09
7th & 8th Grade – Week of Monday, Nov 30