Ada Connection – Nov 01, 2017
This Week
"Faith. Strong." Friday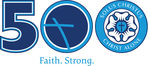 It's that time again. All students, staff and parents are encouraged to wear their ACS gear to school this week Friday, Nov 03.

The Spirit Shop will not be selling popcorn this "Faith. Strong." Friday due to the Service Team selling donuts and cider.
Service Project Cider & Donuts Sale
We are assembling shoe boxes for Operation Christmas Child, a world-wide service project that provides children with a gift of essential and fun items that often is the only present they ever receive. These children also hear the Gospel and learn about God's love for them. Wolverine Worldwide is providing all the shoe boxes that students will be assembling and we need your help in collecting the items that will go inside.
Not sure what to bring in? Check the list to see what each grade is bringing in.
We will be selling cider & donuts on Nov 01, 02, & 03 after school. Donuts are $1 and cider is 25 cents. Thank you to the Vander Heides of VanderMill Cider for donating both donuts and cider. This will help pay for the delivery of the boxes as well as the volunteers who distribute the gifts and the good news of our Lord. We are excited to have each of our students assemble a shoe box with their buddies, write a letter, and pray for the child who receives their box this Christmas.
Moms In Prayer
God is our confidence. One in whom we believe; have assurance; trust or reliance. This week we are praying specifically for 4th grade.
"So don't throw away your confidence, which has a great reward. For you need endurance, so that after you have done God's will, you may receive what was promised." - Hebrews 10:35-36
Come join us on this journey when you can. We meet weekly on Thursdays, 8:00-9:00am, in the ACS office back conference room.
Need more information? Contact Kelly Stafford (616.304.2963, ten.tsacmoc@droffats-kj).
MENistry
Come join other dads in room 504 from 8:00-9:00am on Friday's as we explore our call to be faithful men of Christ. We will be dwelling with the Word in the book of Luke this semester. Coffee and donuts provided. All ACS dads are welcome!
Action Needed
Lost & Found
Please help us get those Lost and Found tables cleared off. The tables are located by the music rooms and kitchen. The tables will be cleared off next Tuesday, Nov 07.
Facilities Assistant
ACS is seeking a part time Facilities Assistant to work with Mr. Jeff. This will be approximately 16 hours a week and will include Fridays and some Saturdays. If you or anyone you know might be interested, please contact Julie DeKoster (gro.naitsirhcada@retsokedj) for a more detailed job description and an application.
ACS Board Nominations
Our current school year is well underway. Thank you for your partnership in this adventure of growing and learning together in Christ. It is time for the ACS School to turn their eyes to the 2018-19 school year and preparations are already underway for the annual meeting scheduled for Mar 27, 2018. Reports will be given, the budget will be presented and we will have an opportunity to elect new board members.
If you would like to submit your name or the name of another ACS parent in nomination for the board please email Darek Jansen, Board Secretary.
ACS Career Opportunity
Ada Christian School is seeking a Director of Advancement. The Director of Advancement furthers our school mission as a motivated self-starter who implements initiatives on behalf of both Ada Christian School and the Ada Christian School Education Foundation.
Are you interested? Do you know somebody who may be a great fit for this position?
Check out the details and apply today. Be sure to share them with others who may be interested.
Now You Know
Library Listening – Old iPads & iPods Needed
Mrs. Boerman has loaded a few old iPods with audio books for listening. Each iPod has a bar code with one book loaded onto it and can be checked out by students just like a book.
Help us load the library with audio books for our students by donating your old iPods and other listening devices. Bring your old nanos, shuffles, or any old technology to the library.
Foundation Dinner – Nov 07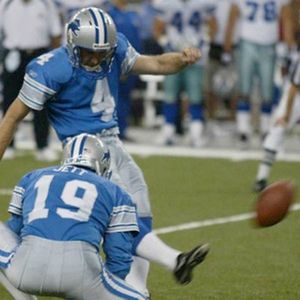 We're looking forward to hearing from our
guest speaker, Jason Hanson
. Jason retired in 2012 from the Detroit Lions after completing one of the most historical careers in NFL history, spanning 21 seasons as one of the league's most productive kickers. Another highlight of this year's dinner is the presentation of the Distinguished Service Award to Paul and Rosemary Heule, long-time ACS and ACS Education Foundation supporters!
Parents, grandparents and friends of ACS are encouraged to come to this enjoyable event at the Amway Grand Plaza Hotel on Nov 07. We offer table sponsorships (tables of eight) and individual tickets.
Want more details? Contact Dan Day (616.676.1289 ext. 104, gro.naitsirhcada@yadd)
PTO Happenings
Fall Fundraiser
A huge thank you to all who sold fundraiser products and/or donated directly to PTO. This week we will be tallying the orders to reveal if we met our fundraising goals and who the prize winners are. We will keep you updated. Thank you again!
ACS Bazaar
Join us on Friday, Nov 10 from 5:00-8:00pm for the 1st annual Ada Christian PTO Bazaar! Look forward to a fun evening of mingling with friends & shopping all the great products from our wide variety of vendors. It's the perfect time to start your Christmas shopping!
Spread the word & invite your friends, family, & neighbors. There will be a raffle for giveaways & extra raffle tickets are given for every guest you bring! Leave the kids at home & enjoy an evening out! 10% of the sales from the evening will be donated to the ACS PTO.
Would you like to help with this fun event? We need volunteers to make this a special evening for our ACS families and local community. Sign up now, as we expect volunteer slots fill up fast.
Daddy Daughter Dance
Mark your calendar for the 4th annual Daddy Daughter Dance on Friday, Feb 02. There will be more details to follow.
Volunteer Opportunities
Don't be shy, we need you.

Carnival: We are still looking for one volunteer to co-chair the Carnival. While the planning will begin near the end of this year, the event will take place next school year.
Bus Driver Appreciation Event: We are still looking for one volunteer to co-chair the Bus Driver Appreciation Event scheduled for Feb 16.

Is God calling you to one of these volunteer opportunities? If you want to volunteer or have questions, please email (gro.naitsirhcada@otp). Thank you!
ACS Athletics
PurePlay Signups

PurePlay Basketball signups are underway.
Deadlines:
1st-4th (Dec 01)
Y5-K (Dec 15)
Calendar Reminders
Nov 07 – Foundation Dinner
Nov 21 – All school chapel at 8:15am
Nov 21 – 1st trimester ends
Nov 22-24 – Thanksgiving Break
Dec 01 – No PM Forest Hills transportation
Dec 07 – Elementary (K-4) Christmas Program
Dec 07 & 08 – PTO Christmas Gift Shop
Dec 19 - Middle School (5-8) Christmas Program
Dec 22 – ½ day of school, dismissed at 11:30am
Dec 22 – No Forest Hills 11:30am transportation
Dec 25 - Jan 05 – Christmas Break
Requested Announcements
Celebrate Calm Parenting Seminar
Celebrate Calm Parenting Seminar: Kirk Martin will present practical ways to parent with love and calm. Wednesday, Nov 08 from 6:45-8:15pm at Cascade Fellowship CRC, 6655 Cascade Rd.
Free for parents, leaders, and teachers! Childcare is available if needed, please sign up on the website. Visit cascadefellowship.org/celebrate-calm for more information.