Ada Connection – May 31, 2017
A Note From Principal Brower
Bitter Sweet
When God calls us to do something that steers us away from what we "thought" was going to be, in an unexpected direction, or starts tugging our hearts toward something so strongly while asking us to let go of another thing we hold special... well, it is bittersweet. Taking a step of faith can be intimidating, challenging, creating a sense of loss at times – bitter. Answering God's call on our lives can also be invigorating, exciting, fulfilling – sweet.
It is with bittersweet thoughts that I share this note from 5th grade teacher, Mr. Boersma.
A note from Mr. Boersma…
Dear ACS Parents,

Over the past couple years it has been in the back of my mind that I would love to have more time at home with our young girls. During the past few weeks especially, I have wrestled with this tough decision, and I feel that the time is right to make it happen. While I love teaching and love being at Ada Christian School, I feel the definite pull from God to be home with my girls more. This process has been heart-wrenching at times, and it is a bit unnerving to take this leap of faith. Yet I feel a sense of peace in God's plan for me and my family. Thank you for welcoming me into this community six years ago. I enjoyed working with you and your students and will miss it all very much.
Mr. Boersma's full-time position will be posted on CSI.
Please hold Mr. Boersma and his family in your prayers through this time of transition and ACS as we seek the person God has prepared in advance for this important role.
Once we hire a replacement for Mr. Boersma, I will send an email to you to introduce our new teacher to you along with general information about schedules and teacher placements for next year.
This Week
"Faith. Strong." Friday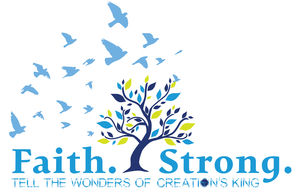 It's that time again. All students, staff and parents are encouraged to wear their ACS gear to school this week Friday, June 02.
Now You Know
End Of Year Chapel
Please join us for chapel on Wednesday, June 07 at 8:15am, lead by 3rd and 4th grade.
Summer Stories at ACS
From June 19-Aug 14, ACS will be having an outdoor story time from 7:00-7:40 pm. This is an opportunity to let our neighbors and families enjoy all of the hard work that has gone into our Outdoor Education project. Every Monday night, there will be two 20 minute story times. The first 20 minutes will be filled by a volunteer from KDL and the second 20 minutes will be a volunteer reader from ACS.
From The Rauch Family
Dear ACS families,
Thank you for all your support again this year through meals and prayers. It was all greatly appreciated. Hope you all have a wonderful summer break and we will see you again in the fall.
Blessings, Brian and Teresa Rauch
Thank You From The Wittenbach's
Ken and I want to thank you all for your prayers, cards, meals, and gifts this last month as we worked our way down a very new path. It's a long and grueling process but our hope is that we begin rebuilding some time this summer. Thank you, from the bottom of our hearts, for being such a huge blessing to us through this experience. Isaiah 40:31 ...but those who hope in the Lord will renew their strength. They will soar on wings like eagles; they will run and not grow weary, they will walk and not be faint.
Summer Band Lessons
A great way to keep up and improve your musical skills with amazing Mrs. Horton. Begin or get better at any band instrument, or begin to learn a new one - - sign up with this link: Summer Music Lessons at ACS with Mrs Horton! Mrs. Horton will help anyone from 5th grade through adult.
Education Foundation Dinner - Nov 07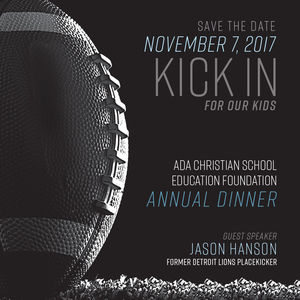 Save the date for the ACS Education Foundation Dinner, Tuesday, Nov 07. We are excited to welcome Jason Hanson, former Detroit Lions placekicker, as our speaker.
Summer Art Camp 2017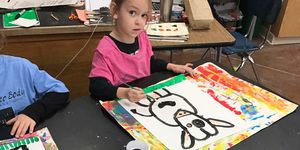 Instructor: Mr. Zac Wanner (our fabulous art teacher)
Where: Ada Christian School Art Room
When: Aug 07 – Aug 11 (just when you are getting tired of summer and want something exciting to do!)
Cost: $120 per student. Please return with payment to the ACS office; checks should be made payable to Zac Wanner.
Session I for students entering grades 3-5:
Aug 07 – Aug 11
9:00-11:30am
Session II for students entering grades 6-8:
Aug 07– Aug 11
12:45-3:00 pm
Limit: 15 students per camp session
Ready for some artistic fun? Sign up for art camp!
Tech Camp 2017
Dates: Aug 07-11 from 9:00-11:30am
Grades: Students entering grades 3-8
Cost: $120
Do you enjoy using technology? Mr. Musch, Ms. Frens, and Mr. Kiser would love to explore some technology activities, games and projects with you. Our ACS Technology Camp is for people of all technological skills. Possible activities: coding, Cubelets, game design, Makey Makey, Mindstorms, Osmo, Ozobots, stop motion videos, etc. No matter your skill level, you will have a great time hanging out with the tech team, learning new things and meeting new friends. Snack and games every day! The first 40 who sign up are in!

Please complete the sign-up, or fill out the paper (420 KB PDF) form and turn in funds to the office. Email Mr. Musch (gro.naitsirhcada@hcsuma), Mr. Kiser (gro.naitsirhcada@resikn) or Ms. Frens (gro.naitsirhcada@snerfj) if you would like the link to the online sign up.
Before And After Care Program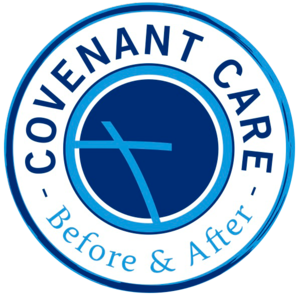 We are happy to announce that ACS is offering a before and after school childcare program called, Covenant Care, beginning next fall.
We have added new hours, see the changes!
Please print off the registration form and return to the ACS office.
KIDS Program
Beginning June 01, 2017 all orders must be paid through PrestoPay. The summer schedule will be as followed:
Orders Placed Orders for Pick up
June 07 June 21
June 21 July 05
July 05 July 12
July 12 Aug 02
Aug 02 Aug 16
Aug 16 Aug 23
Aug 23 – Regular weekly schedule resumes
Looking Ahead
2017-2018 calendar. Feel free to start your plans for the coming year…we certainly are!
Aug 24 – First Day
Sept 01-04 – Labor Day Weekend
Sept 25 – No School - Staff Professional Development Day
Oct 18-20 – No School - Fall Teacher's Convention
Nov 22-24 – Thanksgiving Break
Dec 22 – Christmas Break Begins
Jan 08 – School Resumes
Jan 29 – No School - Staff Professional Development Day
Feb 23-26 – Winter Break
Mar 29 – Spring Break Begins
Apr 09 – School Resumes
May 04 – GrandFriends Day
May 07 – No School - Staff Professional Development Day
May 28 – Memorial Day
June 08 – Last Day
Action Needed
Hot Lunch Accounts
Hot Lunch has ended for the school year. For the remaining school year your child will need a lunch and drink (as milk will be ending as well).
Please correct any outstanding balances by the end of the school year. All remaining balances will roll over to next fall. If your oldest is an 8th grader and they have younger siblings the balance can be added to the younger accounts as well. If you would like a refund for a graduating 8th grader (with no younger siblings) you can e-mail cpratt@fhps.net stating that they you would like a refund along with a current address.
Got Shoes? Give Shoes!
Students will soon be cleaning out their lockers. If your child has outgrown their gym shoes this year, please instruct them to place them in a collection box in their hallway when they clean out their locker. Boxes will be placed in each hallway to collect the gym shoes which will then be donated to Baxter Community Center. Thank you.
Seeking Parents With A Servants Heart
Are you interested in helping to plan service projects for our school community? If so, please contact Amy Leonard (317.439.3677, moc.oohay@rekoocyma) or Sheila Hemker (708.212.2558, moc.liamg@rekmeh.aliehs).
ACS Host Families
We have host families to welcome new families to ACS. Would you consider being a host family for the upcoming school year? As a host family you introduce yourself to an assigned family that has a child entering the same grade as yours. We encourage you to welcome them, serve as a resource and attend the Ice Cream Social in late August. This event is hosted by the ACS Service Committee to welcome all kindergarten families and new families at ACS.
Excited about welcoming new families? Sign up as a host family.
PTO Happenings
Serving As Unto The Lord
The Bible tells us in 1 Peter 4:10 "Each one should use whatever gift he has received to serve others, faithfully administering God's grace in its various forms." This verse helps remind me that volunteering at my child's school is being obedient and serving my Heavenly Father. Although this is the most important reason I volunteer, I must admit that I selfishly enjoy the rewards that come along with volunteering: getting to know my children's friends when I volunteer for recess duty, and getting to know my children's teacher when I volunteer for room mom. And meeting other moms when I volunteer for various committees.
I know that not everyone can volunteer. Maybe you volunteer at church or in the community and your volunteer card is full. Maybe you work full time, have small children at home, or maybe this just is not the season for you as you are going through a busy or difficult time. That leaves the rest of you who I am asking to pray about volunteering for one of our open PTO committees.
Here are the openings for the 2017/18 School Year:
Bus Driver Appreciation -

Plan, organize, and execute an appreciation breakfast for the bus drivers. Need 1 committee chair.

Moms In Prayer - Follow the national Moms In Prayer Curriculum. Need 1 committee chair.
School Parties - Calling all party planners! Need 1 volunteer to be in charge of planning school parties when the kids have a day off. There are plenty of ideas and connections in place, or maybe you have a great new idea!
ACS Bazaar Co Chairs -

Need 4-5 co chairs. This is a new event. Much of the foundation needs to be decided upon and executed.
Questions? Call/text Dawn Raymond (616.238.6606, gro.naitsirhcada@otp)
Direct Your Dollars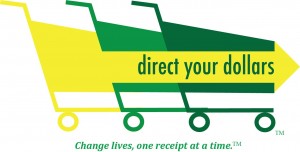 We have
surpassed the $100,000 mark
for receipts from Forest Hills Foods, D&W and Family Fare! When we reach $150,000, Spartan Stores will give PTO a $1,000 check. Thank you for saving your receipts. Every little bit helps!
ACS Cookbook
Today is the last day for recipe submission! Please submit your recipes electronically or via photo copy and give to Sharon in the office.
ACS Athletics
PurePlay
Fall soccer signups will begin June 01.
Calendar Reminders
June 06 - 8th grade graduation
June 07 - Last ½ day of school, dismissal at 11:30
June 07- No Forest Hills 11:30 transportation
Aug 24 - First day of school, dismissal at 11:30
Requested Announcements
Barb Kooreman Retirement
You're invited to attend an Open House in honor of Barb Kooreman! She has been teaching for 49 years and we are excited to celebrate all of her accomplishments surrounded by friends, family, colleagues, and previous students. Please feel free to spread the word! We want anyone and everyone to attend! If you are on Facebook, you can find the event posted online.
Details:
Retirement Open House in Honor of: Barbara Kooreman
Date: June 3, 2017
Time: 1:00-4:00pm
Location: Grand Rapids Christian Middle School, 2036 Chesaning Dr SE, Grand Rapids, 49506
Camp Tall Turf Summer Openings
Tall Turf has summer staff position openings. Interested? Contact Miriam DeJong at 616-452-7906 or gro.frutllat@mairim.
Positions include: Youth Camp Counselor, Head Counselor, Youth Camp Program Director and Health Officer (RN, LPN, EMT or RN student*)
5th-9th Grade Gymnastics
There will be 8 sessions of gymnastics offered by CORE Gymnastics at the high school in the Quest Center this summer. Cost of each session is $15 for an hour and a half. The sessions will be held on Thursdays from 4:00-5:30pm beginning on Thursday, June 15. The remaining dates are as follows: June 22 and 29, July 13, 20, and 27, and Aug 10 and 17.
Questions? Contact Jacquie DeJonge (616.949.7516)
Cross Country Open House
The annual Grand Rapids Christian High cross country open house will be Friday, June 09 from 5:30–7:00pm at Coach Jager's house located at 1910 Pokogon SE. Meet teammates and coaches. Get race schedules and summer plans, register for camp, and more.
GR Christian School Running Camps
See the online Grand Rapids Christian camp brochures.
Dates for camp are: July 17-20 for middle school (grades 5-8) and July 23-28 for high school
CLC Golf Outing
Your sponsorship and/or participation at CLC Network's annual Golf Outing on Thursday, June 15 provide essential funds to help create inclusive communities for all individuals. Your support of CLC Network (also known as the Christian Learning Center) enriches the lives not only of persons with disabilities, but also those in the communities where they live. Visit CLC Network's website to learn more about sponsorship opportunities or sign up to attend the event, held at Pilgrim's Run Golf Club (Pierson, MI).
LaGrave CRC Job Opening
Seeking to fill some custodial positions (Full time 2nd shift custodian, or part time day custodian along with evening greeters and an alternating Sunday custodian). Interested? Read the full job description.
Inquiries and resumes should be sent to Ruth Ringnalda (gro.evargal@adlangnirr).