Ada Connection – May 13, 2020
A Note From The Principal
Where Are We Now?
Principal Brower has prepared the following video:
Now You Know
May Musical Moment
Here is Ada Christian's own Belle - Lizzie Caldon - singing "Home" from her own home. Enjoy this special moment from our musical at Ada Christian.
Summer Tutoring
Looking for tutoring opportunities this summer? Several of our teachers are offering tutoring.
FIRST LEGO League
You'll love FIRST® LEGO® League! The League is made of up to 10 kids that research a real-world problem (like food safety, recycling, energy, etc.). The team will be challenged to develop a solution using new knowledge and creative imagination. The team will also design, build, and program a working robot using a LEGO MINDSTORMS® kit, then complete "missions" on a table-top playing field. Teams compete against each other at exciting events where members will make new friends, show off what they have learned and invented, express team spirit, and celebrate! Sound like fun? What are you waiting for? Apply to join the ACS FIRST® LEGO® League today!
Coaches: Ms. Frens and Mr. Jorgensen (veteran FLL coach and former ACS parent)
Applicants: Students in grades 4-8 (Minimum 8 and maximum 10 students)
When: Mondays & Thursdays from September-December
(may also include weekend regional competition dates TBA)
Time: 3:15-5:00 pm
Where: Ada Christian School Media Center / Computer Lab
Fee: $300 The fee includes FIRST® LEGO® League competition application fee, t-shirts, snacks, supplies and coach stipend. All travel expenses related to competition (regional, state or world) are separate. Payment will be returned if team limit has been reached. Contact Ms. Frens (jfrens@adachristian) if fee is a barrier to participation.
ACS FIRST® LEGO® League: Please complete this application by Thursday, May 28. Cash App, PayPal and Venmo accepted for the $300 fee. Club limited to 10 participants. If more than 10 applications received, applicants will be selected based on various considerations as participation requires commitment and persistence.
*We anticipate meeting in person, but will keep you posted on the schedule as the future unfolds.
OE Happenings
As the weather warms up there is much work to be done on the ACS campus. Have some time and want to get outside? Sign up to help Mr. Hoo.
8th Grade Legacy Project - for 8th grade students and their families.
Mr. Hoo has also hidden several owls around our trails and outdoor campus, come wander and find them!
FACTS Action Steps
As a reminder, upon enrollment you will receive notifications from FACTS in three separate actions.
1. Confirmation of the total commitment you have made (this will include tuition and any donations).
2. Confirmation of the enrollment fee you have paid.
3. Confirmation of any financial assistance you will receive (please note that this may not happen immediately. Our team along with several churches are still calculating assistance.)
Contact Amy if you have any questions or concerns (gro.naitsirhcada@gnitnuocca)
Moms In Prayer
This week we're praying for our 7th graders and their teachers. God is everlasting -One who is eternal; the same yesterday, today and forever.
"Search me, O God, and know my heart; test me and know my anxious thoughts. See if there is any offensive way in me, and lead me in the way everlasting." - Psalm 139:23-24
We're a group of Moms (aunts/grandmas) passionate about lifting up our kids and ACS community in prayer. We are meeting virtually Thursday mornings 8:00-9:00am. If you'd like to be included in this virtual prayer meeting, please contact Kelly Stafford (616.304.2963, ten.tsacmoc@droffats-kj).
2020-2021 Calendar
Here is a preview of our school calendar for the 2020-2021 school year:
Aug 25 – First Day (Half Day)
Sept 04-Sept 07 – No School (Labor Day)
Sept 28 – No School (In-Service Day)
Oct 13 – 2020 Annual Ada Christian Education Foundation Dinner
Oct 21-23 – No School (Teacher's Convention)
Nov 25-29 – No School (Thanksgiving Break)
Dec 19-Jan 03 – No School (Christmas Break)
Jan 18 – No School (In-Service Day)
Feb 18-Feb 22 – No School (Winter Break)
Apr 02-12* – No School (Spring Break) - *Please note, we will start Spring Break on Friday, Apr 02 and return on Tuesday, Apr 13.
May 07 – GrandFriends (Half Day)
May 10 – No School (In-Service Day)
Jun 08 – 8th Grade Graduation
Jun 09 – Last Day (Half Day)
PTO Happenings
Walk-a-thon
A big thank you to all of those who walked, ran and wheeled their way through the virtual Walk a Thon this year! The posts of familiar friendly faces were a joy for all to see.
Online donations will be open until Friday
Walk a Thon donations will be what single-handedly powers the PTO this year! Our goal is $26,000, every donation is meaningful.
The PTO is fully powered by giving, and through our careful stewardship of financial gifts we are able to create events and programs that support students, teachers and parental involvement. We work hard to make the school year exciting for everyone.
We recognize that there is a measure of financial uncertainty right now. However, if you are in a position to give, we are grateful for your gift and will put it to our very best use to benefit our children, teachers, and staff.
Masked but grateful,
Your PTO
School Supply Kits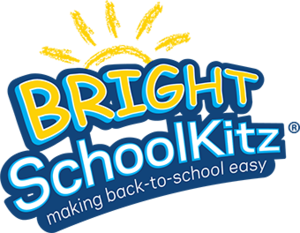 Ada Christian is partnering once again with Bright SchoolKitz® to provide supply kits customized to your teacher's supply list.
Order now and eliminate the back-to-school shopping hassle.
Kits are shipped to your home and filled with brand names (Crayola, Elmer's, etc.) and quality products that are competitively priced with local and large retailers. The earlier you order, the lower the price! Bright SchoolKitz® offers a discount of $5 off each kit purchased by June 04!
Questions? Contact info@schoolkitz.com or Allison Ferwerda (moc.liamg@adrewrefja)
PTO Positions
Positions are opening up next year within the PTO Executive Board. This is a great opportunity to get involved in an organization dedicated to supporting students, teachers and parent involvement. Working within the PTO builds invaluable relationships with other parents and develops strong leadership skills - plus it's simply a lot of fun. We'd love to have you on the team!
All are welcome to apply. Nominations accepted. Positions will be filled by year end. If you'd like to join us via zoom on our next PTO Meeting on May 21 at 2:00pm, please email Holly Karasinski (moc.liamg@4322kylloh)
Thank you and we very much look forward to new members joining the PTO! This brings new creativity and new ideas, we gladly welcome all.
Best,
Your PTO
Questions? Please contact Holly Karasinski 616.901.8882 or Melissa Hoekzema 616.893.3499 ten.tsacmoc@elookjm