Ada Connection – May 10, 2017
A Note From Principal Brower
Spring Seems To Often Bring Change
Due to enrollment changes and shifts in personnel, after this school year we will be saying good-bye to Mrs. Rynders who teaches fourth grade and to Mrs. DeWeerd who teaches Social Studies in 6th grade. Both have cared for and nurtured our students over the past few years. They will be missed. We wish both of them God's blessings as they transition into new phases of life's journey.

Mrs. DeYoung will be moving from her current part-time 5th grade position to be one of our full-time teachers in 4th grade. She is excited to be working with Mrs. Slauer and our incoming 4th graders!

As we shared earlier, Maria VandenBosch is enjoying her last year at ACS as our K-4 music teacher as she looks forward to her retirement years. It is impossible to count the number of times we have heard phrases similar to, "Mrs. VandenBosch is amazing! How does she get the kids to sing like that?!!"

We are pleased to announce that we have hired a talented, enthusiastic teacher committed to inspiring and instructing our amazing students. Kaylee Borst has accepted our offer to be our new K-4 music teacher. Miss Borst sent a note our way to help us get to know her...

A note from Miss Borst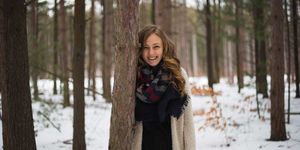 Hello! My name is Kaylee Borst and I am so excited to join the Ada Christian staff as your new elementary music teacher! I grew up in Hudsonville, Michigan and am a member of Hillcrest Christian Reformed Church. I love to spend my free time with friends and family, enjoying times when we can retreat to our cabin in Irons, Michigan.
Along with graduating from Calvin College in a week, I am also getting married in a month. This is definitely an exciting time in my life and I am beyond thankful for how God has provided. My main musical instruments are voice and violin. I have a passion for music, people, and the Lord.
My favorite verse is Philippians 2:5 which says, "In your relationships with one another, have the same mindset of Christ Jesus".
This Week
"Faith. Strong." Friday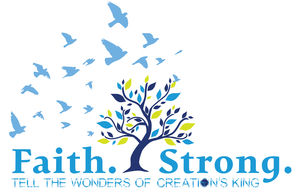 It's that time again! All students, staff and parents are encouraged to wear their ACS gear to school this week Friday, May 12.
Moms In Prayer - God Is Faithful
This week we will be praying specifically for 8th grade. God is faithful.
"For this reason, since the day we heard about you, we have not stopped praying for you and asking God to fill you with the knowledge of his will through all spiritual wisdom and understanding. And we pray this in order that you may live a life worthy of the Lord and may please him in every way: bearing fruit in every good work, growing in the knowledge of God" -Colossians 1:9-10
Please join us Thursday at 8:00-9:00am in the back office conference room as we pray for our children, their teachers and the ACS community.
Questions? Contact Laura Cawley (616.425.9728, moc.oohay@57_csarual).
MENistry
A group of ACS dads who meet and dwell with the Word of God every Friday 8:00-9:00am in the back office conference room. We will be discovering how to be a Christ-like spiritual leader within our families, places of work, and the world.
Now You Know
Hot Lunch Ends May 26
Hot Lunch will be ending on Friday, May 26. For the remainder of the school year your child will need a lunch and drink (milk will be ending as well). Since the school year is winding down please check your child's account to make sure you have enough money in it to conclude the year.
All remaining balances will roll over to next fall. If your oldest is an 8th grader and they have younger siblings the balance can be added to the younger accounts as well. If you would like a refund for a graduating 8th grader (with no younger siblings) you can e-mail cpratt@fhps.net stating that they you would like a refund along with a current address.
Summer Art Camp 2017
Instructor: Mr. Zac Wanner (our fabulous art teacher)
Where: Ada Christian School Art Room
When: Aug 07 – Aug 11 (just when you are getting tired of summer and want something exciting to do!)
Cost: $120 per student. Please return with payment to the ACS office; checks should be made payable to Zac Wanner.
Session I for students entering grades 3-5:
Aug 07 – Aug 11
9:00-11:30am
Session II for students entering grades 6-8:
Aug 07– Aug 11
12:45-3:00 pm
Limit: 15 students per camp session
Ready for some artistic fun? Sign up for art camp!
Covenant Care Coming This Fall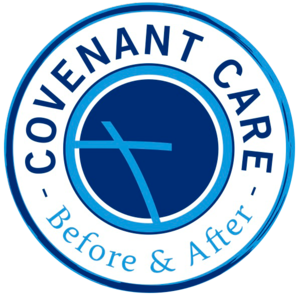 We are happy to announce that ACS is offering a before and after school childcare program called, Covenant Care, beginning next fall.
[FILE '155']See the details[/FILE] and [FILE '156']register for next fall![/FILE]
Please print off the registration form and return to the ACS office.
KIDS Program
Beginning June 01, 2017 all orders must be paid through PrestoPay. The summer schedule will be as followed:
Orders Placed Orders for Pick up
June 07 June 21
June 21 July 05
July 05 July 12
July 12 August 02
August 02 August 16
August 16 August 23
August 23 – Regular weekly schedule resumes
Looking Ahead
2017-2018 calendar. Feel free to start your plans for the coming year…we certainly are!
Aug 24 – First Day
Sept 01-04 – Labor Day Weekend
Sept 25 – No School - Staff Professional Development Day
Oct 18-20 – No School - Fall Teacher's Convention
Nov 22-24 – Thanksgiving Break
Dec 22 – Christmas Break Begins
Jan 08 – School Resumes
Jan 29 – No School - Staff Professional Development Day
Feb 23-26 – Winter Break
Mar 29 – Spring Break Begins
Apr 09 – School Resumes
May 04 – GrandFriends Day
May 07 – No School - Staff Professional Development Day
May 28 – Memorial Day
June 08 – Last Day
Action Needed
ACS Host Families
We have host families to welcome new families to ACS. Would you consider being a host family for the upcoming school year? As a host family you introduce yourself to an assigned family that has a child entering the same grade as yours. We encourage you to welcome them, serve as a resource and attend the Ice Cream Social in late August. This event is hosted by the ACS Service Committee to welcome all kindergarten families and new families at ACS.
Excited about welcoming new families? Sign up as a host family.
Helping The Wittenbachs
A note from KW room mom Mrs. VanderLeek:
Now that the Wittenbachs are somewhat settled in their rental house there are a couple of tangible ways we can help them. A meal schedule has been created. If you would like to sign up, you can access the meal schedule. (Password - Wittenbach)
If you would like to help financially, we have set up a go fund me page. Meijer or Bed, Bath and Beyond gift cards are wonderful as well.
Thank you. If you have any questions, please let me know.
Field Day Help
We're looking for volunteers to help run stations for our annual field day on Friday, May 12. Choose from two shifts:

​K-2nd: 10:30-12:30
3rd-4th: 1:00-3:00
Ready to join the fun? Email Coach DK (gro.naitsirhcada@enielkeds).
PTO Happenings
Walk-A-Thon
The ACS Walk-a-thon is this Friday! Collection envelopes are due today! Wear your ACS gear and be ready to walk for your school!
Seeking Parents With A Servants Heart
Are you interested in helping to plan service projects for our school community? If so, please contact Amy Leonard (317.439.3677, moc.oohay@rekoocyma) or Sheila Hemker (708.212.2558, moc.liamg@rekmeh.aliehs).
Mother/Son Event - BBQ & S'mores
Ada Christian School and the PTO cordially invites you to a Mother-Son Western Cookout Night! Friday May 19, 5:30-8:00pm at Roanoke Ranch for Kids - 11221 Grand River Dr SE Lowell.
Purchase tickets onlineor bring a check payable to ACS, put it in the marked envelope in the office, and complete the sign up sheet. Cost is $20 for couple or $25 for family 3+ people. This is sure to be a memorable night with games, food, s'mores and more - come join us!
We are looking for about 6 volunteers. parents with only girls - this is a great opportunity for you and your daughter(s) to serve together. Available to help? Sign-up today.
ACS Cookbook
Deadline for recipe submission will be May 31! Please submit your recipes electronically or via photo copy and give to Sharon in the office.
ACS Athletics
PurePlay
Soccer this Saturday: Boys @ 9:00am, Girls @ 10:15am
Track and Field continues today, pick up kids at 4:15pm. Next week: Wildcat track meet! 3:30-4:30pm.
Tennis Tuesday continues until May 23. Pick up the kids at Ada Park at 4:30.
Calendar Reminders
May 12 - No PM Forest Hills transportation
May 29 - No school - Memorial Day
June 06 - 8th grade graduation
June 07 - Last ½ day of school, dismissal at 11:30
June 07- No Forest Hills 11:30 transportation
Aug 24 - First day of school, dismissal at 11:30
Requested Announcements
Cross Country Open House
The annual Grand Rapids Christian High cross country open house will be Friday, June 09 from 5:30–7:00pm at coach Jager's house located at 1910 Pokogon SE. Meet teammates and coaches. Get race schedules and summer plans, register for camp, and more.
GR Christian School Running Camps
See the online Grand Rapids Christian camp brochures.
Dates for camp are: July 17-20 for middle school (grades 5-8) and July 23-28 for high school
Priceless Women's Conference
Priceless Women's Conference, May 19-20 at Resurrection Life Church, Grandville. This is the conference you have been waiting for, featuring guest speaker Sheila Walsh.
Register online for only $55 at or call Rachel (616.261.3741).
Summer Tutoring With Mrs. Overbeek
[FILE '158']Need a little review over the summer?[/FILE]
Support Schools For Sierra Leone
Art available all week in the front lobby of Ada Christian, May 08-12. Art by Jan Carpenter supports the school. 100% of the sales supplement student tuition. Cards and paintings are great gifts for Mother's Day.