Ada Connection – May 09, 2018
A Note From Principal Brower
Grand Friends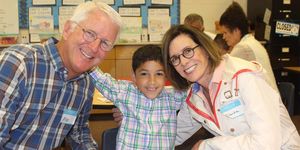 It was a grand day, indeed!
"One generation commends your works to another; they tell of your mighty acts." -Psalm 145:4
Dress Code Reminder
Spring is in bloom and we are blessed to finally begin to encounter warmer weather. This warmer weather brings a gentle reminder that Ada Christian School has a dress code policy in place.
The ACS Education Committee - which is comprised of administration and faculty, elected board board members, and additional parents - researched, discussed, and recommended an updated dress code policy to the ACS School Board. The School Board deliberated and voted to adopt this updated dress code policy.
What is printed in our handbook and what is communicated to families is a result of that vote. You may see the full dress code here.
In summary, our dress code asks boys and girls to wear shorts and/or skirts at a specific length (below the fingertips when arms are relaxed at their side) and to have shoulders covered with no undergarments exposed. We ask that our students, with the support of their parents, adhere towards these standards.
It is the task of the administration and faculty at Ada Christian School to, uniformly and to the best of their ability, enforce the dress code as written. If students do not meet the dress code requirements, they will be asked to change.
Thank you for your attention and understanding to this matter.

Respectfully,
Kara VerMeulen, Board President
Melissa S. Brower, Principal
Now You Know
From The Library
Because the end of the year means taking inventory of over 15,000 books in our library, we are asking students and parent to be aware of the following schedule. We appreciate your help in locating any missing books.
May 18 is the last day that students will be allowed to check out books. May 23 is the day all books are due.
Day On The Green
Ada Christian School and Grand Rapids Christian Schools invite you to A Day on the Green, our annual golf outing to raise much-needed funds for financial aid to ensure that our schools remain accessible to all families who desire a Christian education for their children.
Join us for 18 holes of golf (four person scramble) on the beautiful courses of Egypt Valley Country Club on Monday, May 21.
Register to play or volunteer.
Covenant Care Registration
Covenant Care registration is now open for the 2018-2019 school year. Covenant Care is our quality before- and after-school care program for Ada Christian students Preschool through 5th grade. Covenant Care is offered at a variety of times and is $5/hour. Visit our Covenant Care page for more details or email our Covenant Care Director, Haley Herbruck (gro.naitsirhcada@kcurbrehh)
Action Needed
Enrollment Forms
Haven't turned in your enrollment form yet? Please do! We are in the midst of planning for fall and want to be sure we have the right size staff to best meet student needs.
Questions? Email Dani Buchanan (gro.naitsirhcada@nanahcubd)
This Week
Plant Sale
Our 4th grade students will be selling a variety of plants Wednesday-Friday after school. Hanging baskets and herbs make perfect gifts for Mother's Day.
"Faith. Strong." Friday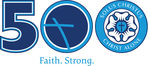 It's that time again. All students, staff and parents are encouraged to wear their ACS gear to school this week
Friday, May 11
.
Moms In Prayer
There we will be praying for the ACS community. God helps. One who restores to original purity, integrity or health.
"He heals the brokenhearted and binds up their wounds.." – Psalm 147:3
If you can join us for prayer, we meet every Thursday morning 8:00-9:00am, in the ACS office back conference room. Younger siblings are always welcome! Need more information? Contact Kelly Stafford (616.304.2963, ten.tsacmoc@droffats-kj).
MENistry
Come join other dads in room 504 on Fridays at 8:00am as we explore our call to be faithful men of Christ. We will be dwelling with the Word in the Book of Luke this semester. Coffee and donuts provided. All ACS dads welcome!
PTO Happenings
Walk-A-Thon – May 11
Only one day left to turn in those donations! Donation envelopes will be counted on Thursday morning, May 10. Get ready to walk! Our children will be participating in the ACS Walk-A-Thon on the morning of Friday, May 11. This is the only other fundraiser (the other is the Fall Fundraiser – Charleston Wrap) of the year and proceeds go to such items/events as:
Teacher and room parent funds
Offsetting school field trip costs
The School Yearbook
Fifth grade camp
Music scholarships for band and orchestra students
Books for our library
Bibles for our 3rd graders to use through 8th grade
Teacher wish lists
Grandfriends' Day and Staff Appreciation
Back to School Picnic/Carnival
We are set for volunteers - thank you to those of you who have already volunteered to help make this a success! Please encourage children to wear ACS clothing that day to show school spirit!
Questions? Sara Setlock (moc.oohay@kcoltesharas) and Sarah Plantinga (moc.liamg@tnalps)
ACS Athletics
PurePlay
Soccer Saturday: Girls at 9:00am, Boys at 10:15am.
Track practice today, pick up by the track at 4:15pm.
Calendar Reminders
May 11 – Walkathon
May 11 - No Forest Hills PM transportation
May 28 – Memorial Day - No School
June 07 – 8th grade graduation
June 07 – No Forest Hills PM transportation
June 08 – Last day of school - dismissal at 11:30am
June 08 – No Forest Hills transportation at 11:30am
2018-2019 Calendar
Aug 23 – First Day (Half Day)
Aug 31-Sept 03 – No School (Labor Day)
Sept 24 – No School (In-Service Day)
Oct 24-26 – No School (Teacher's Convention)
Nov 08 – ACS Education Foundation Dinner
Nov 21-23 – No School (Thanksgiving Break)
Dec 24-Jan 04 – No School (Christmas Break)
Jan 28 – No School (In-Service Day)
Feb 22-25 – No School (Winter Break)
Mar 28-Apr 05 – No School (Spring Break)
May 03 – GrandFriends (Half Day)
Requested Announcements
Spring Art Sale
Mrs. Carpenter sends 100% of the money collect to support Schools for Sierra Leone. She has lots of paintings of flowers, abstracts, spring walks, Lake Michigan, and even baby goats. The art will be in the front lobby Tuesday, May 08 through Friday, May 11. Cash, Check or Mastercard/Visa are all accepted.
Operation Christmas Child
Spring or summer cleaning out? Please hold on to your gently used or new t-shirts, golf shirts and cute but unneeded pillowcases! There will be a box in the front lobby to collect these items.
This summer, a group of ladies will be meeting weekly to assemble and make gifts for Operation Christmas Child (both sewing and non-sewing tasks). Any eager crafter/sewer parent, child or Grandparent can come and help create adorable shorts for boys (out of used shirts) and pillowcase dresses for girls to receive this Christmas through our school-wide service project (Operation Christmas Child).
Katie McNinch is our school representative. If you would like more information about sharing in the joyful work of this group you can email her at moc.liamg@hcnincmgk