Ada Connection – May 04, 2016
Action Needed
Become an ACS Host Family!
Isn't it nice to see a friendly, familiar face when you start something new? We have host families to welcome new families to ACS. Would you consider being a host family for the upcoming school year? As a host family you introduce yourself to an assigned family that has a child entering the same grade as yours. We encourage you to welcome them, serve as a resource and attend the Ice Cream Social in late August. This event is hosted by the ACS Service Committee to welcome all kindergarten families and new families at ACS. Please sign up to be an ACS Host Family today!
Questions? Contact Karen Clark (moc.oohay@cdkralcrk) Mayra Huyser (moc.liamg@silaidararyam) or Sarah Setlock (moc.oohay@kcoltesharas)
ACS Walk-A-Thon Info Came Home Apr 27!
Get ready to walk! Our children will be participating in the ACS Walk-A-Thon on the morning of Fri, May 13 (same day as Field Day). Donation envelopes came home Wed, Apr 27. This is the only other fundraiser (the other is the Fall Fundraiser – Charleston Wrap) of the year and proceeds go to such items/events as:
Teacher and room parent funds
Offsetting school field trip costs
The School Yearbook
Fifth grade camp
Music scholarships for band and orchestra students
Books for our library
Bibles for our 3rd graders to use through 8th grade
Teacher wish lists
Grandfriends' Day and Staff Appreciation
Back to School Picnic/Carnival
We are set for volunteers - thank you to those of you who have already volunteered to help make this a success!
Questions? Contact Paula Bremer (ten.tsacmoc@remerbjp)
Grand Friends Day: Friday, May 06
Calling all willing volunteers! Grand Friends Day is right around the corner and we need about 30 smiling volunteers to help it run smoothly. There is a type of job for everyone.
Thursday, May 05 – we need setup help after school for about an hour.
Friday, May 06 – we need kitchen help and smiling greeters to welcome our Grand Friends and point the way to their precious children.
It's a wonderful day and we promise that if you sign up for the earliest kitchen help that we will let you have a DELICIOUS donut! Sign Up Today!
Questions? Contact Dee Lenters (moc.em@sretneleed)
*Be sure that your "Grand Friends" have May 06 on their calendar. Students will come home with schedules and additional information for our special guests one week before the BIG DAY!
Field Day - May 13
Helpers are needed. Contact Coach DK at sdekleine@adachristian.org if you're willing to help.
10:45-12:15pm – Kindergarten, 1st and 2nd grades
1:15-2:45pm – 3rd and 4th grades
Dear ACS Families,
Brian and Teresa Rauch have four children at ACS: Lucy (K), Asher (1st), Clara (6th), Desi (7th). They also have three older children. Teresa was recently diagnosed with ALS and the disease has progressed quite quickly. Some of you learned of her diagnosis and asked if there are ways to help now and for the summer.
Suggestions:
Gift cards: Meijer, McDonald's, Subway, Wendy's or gas cards
Summer "gift" bag lunches: Mac and cheese, bologna, bread, pb&j (strawberry) spaghettios, string cheese, chips, fruit (bananas, watermelon, strawberries, blueberries, black and red raspberries, seedless grapes (red & green), "cuties", mandarin oranges, applesauce, kool-aid, juice
Meals: If you want to provide a meal for the nine family members, there is no need to ask the family. Simply contact Teresa to let her know when you would like to drop it off or have it picked up.
Go Fund Me - Teresa Rauch ALS Fund
Contact information: Teresa Rauch (616.550.6786, moc.evil@hcuartb) 10520 Heether Rd. Belding, MI 48809
Now You Know
Placement for next year for your ACS student
If you would like to share information that may be helpful for your child's teacher to know with regard to next year's class placement, please download the request form (56 KB PDF) and return it to the office.
Forms are due NO LATER than Friday, May 06.
A Day on the Green: Monday, May 16
Ada Christian School and Grand Rapids Christian Schools invite you to A Day on the Green, our annual golf outing to raise much-needed funds for financial aid to ensure that our schools remain accessible to all families who desire a Christian education for their children.
Join us for 18 holes of golf (four person scramble) on the beautiful courses of Egypt Valley Country Club on Monday, May 16.
Prizes will be awarded to 1st and 2nd place men, 1st place senior men (65+), 1st place women, and 1st place co-ed. Not a golfer? Volunteers are needed too! There will also be a reception and silent auction. See more information at: www.grcs.org/golf
Outdoor Education Information Night – May 17, 7:00-8:00pm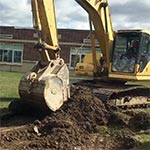 Join us and invite friends to our
public information night
to learn what we mean by "Integrated Outdoor Education" and what it will mean for students.
This meeting is for any current or prospective family who's curious to know more about what's going on.
Summer Tutoring at ACS
Mrs. Overbeek will be tutoring interested students this summer. She is available on Tuesdays and Thursdays for half hour sessions here at school. Please see the flyer (783 KB PDF) for details and email her if you are interested.
Eye Glasses
A pair of small brown eye glasses have been found outside and brought to the office. Are they your child's?
PTO Happenings
School Party May 09
The last school party of the year will be at GR Gymnastics on Monday, May 09 from 12:30-2:00pm.
Cost is $5 per child
You do not need to sign up ahead of time
GR Gymnastics, 1601 Galbraith Ave, Grand Rapids
Questions? Contact Amberly Hoyer (moc.loa@reyohylrebma)
Moms in Prayer
Please join us Thursday 8:00-9:00am in the office conference room as we pray for our children, their teachers and the ACS community. This week we will be praying specifically for ACS Community and we remember that God is a revealer.
For this reason, ever since I heard about your faith in the Lord Jesus and your love for all the saints, I have not stopped giving thanks for you, remembering you in my prayers. I keep asking that the God of our Lord Jesus Christ, the glorious Father, may give you the Spirit of wisdom and revelation, so that you may know him better. I pray also that the eyes of your heart may be enlightened in order that you may know the hope to which he has called you, the riches of his glorious inheritance in the saints,and his incomparably great power for us who believe. –Ephesians 1:15-19
Questions? Contact Laura Cawley (616.425.9728, moc.oohay@57_csarual)
ACS MENistry
Come join other dads on Friday mornings at 8:00am in the rear conference room of the office as we explore our call to be faithful men of Christ. We are dwelling with the Word in the Book of James, with noted author Francis Chan leading our discussion with his short video series. All ACS dads welcome! Questions? Contact Andy Anderson (616.325.6116)
Calendar Reminders
May 06 – Grand Friends Day (school dismissed at 11:30; No Forest Hills transportation)
May 09 – No School (Professional Development), ACS School Party
May 12 – NO MS Spring Concert - has been rescheduled: 7th/8th on Fine Arts Night
May 13 – Walk-A-Thon and Field Day
May 23 – 5th/6th Grade Band/Orchestra and 5th Celebration Night
May 30 – No School (Memorial Day)
2016-2017 Dates
Aug 24 – First day of school (dismissed at 11:30am)
Sep 02-05 – Labor Day Weekend
Sep 26 – No School (Professional Development)
Oct 19-21 – No School (CEA Convention)
Nov 23-25 – No School (Thanksgiving Break)
Dec 21-Jan 02 – No School (Christmas Break)
Jan 03 – School Resumes
Jan 23 – No School (Professional Development)
Feb 17-20 – No School (Winter Break)
Mar 30-Apr 07 – No School (Spring Break)
May 05 – Grand Friends Day (dismissed at 11:30am)
May 08 – No School (Professional Development)
May 29 – No School (Memorial Day)
Jun 07 – Last Day of School (dismissed at 11:30am)
Requested Announcements
CLC Golf Outing: You are invited to join CLC Network, also known as the Christian Learning Center, for their annual Golf Outing on Thursday, June 16 at Pilgrim's Run Golf Club. All proceeds will support CLC Network's efforts to create inclusive school and church communities for persons with disabilities.
Questions? Visit www.clcnetwork.org or contact CLC Network (616.245.8388, gro.krowtenclc@ofni)
Middle School Mountain Bike Camp: Explore the wonderful world of adventure sports! Mountain biking is an exciting way to get outdoors, improve cardiovascular fitness, and develop total body coordination—and it also happens to be ridiculously fun. The Grand Rapids area is home to numerous top-quality mountain bike trails! Camp is run by David Koning, GRCH teacher and director of the Adventure Club. Camp runs June 20-24 in the afternoon. Cost is $65 and includes a t-shirt. MSMBC is suitable for all ability levels, from the first-timer to the more experienced!
Questions? Contact David Koning (616.516.3919, gro.scrg@gninokd)