Ada Connection – May 03, 2017
A Note From Principal Brower
New Before And After Care Coming Soon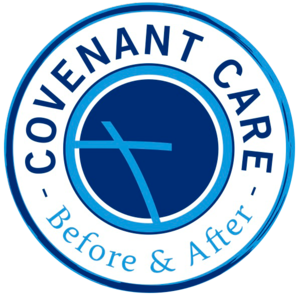 We are happy to announce that ACS is offering a before and after school childcare program called, Covenant Care, beginning next fall.
[FILE '148']See the details[/FILE] and [FILE '153']register for next fall![/FILE]
This Week
National Day Of Prayer May 04
Join us Thursday morning in the office conference room as we join our voices with Christians across our country to lift our nation and its leaders in prayer as instructed in 1 Timothy: 2:1-2.
"I urge, then, first of all, that petitions, prayers, intercession and thanksgiving be made for all people— for kings and all those in authority, that we may live peaceful and quiet lives in all godliness and holiness."
The national theme for this year is For Your Great Name's Sake! Hear Us... Forgive Us...Heal Us! Taken from Daniel 9:19, which says, "O Lord, Listen! O Lord, Forgive! O Lord, Hear and Act! For Your Sake, O My God...".
Come as you and join us for as long (or short) as you. We will be praying from 8:00-9:00am. Questions? Contact Laura Cawley, moc.oohay@57_csarual
Moms In Prayer - God Is A Mountain Mover
This week we will be praying specifically for . God is a mountain mover.
"I pray that out of his glorious riches he may strengthen you with power through his Spirit in your inner being, so that Christ may dwell in your hearts through faith. And I pray that you, being rooted and established in love, may have power, together with all the saints, to grasp how wide and long and high and deep is the love of Christ, and to know this love that surpasses knowledge--that you may be filled to the measure of all the fullness of God. Now to him who is able to do immeasurably more than all we ask or imagine, according to his power that is at work within us, to him be glory in the church and in Christ Jesus throughout all generations, for ever and ever! Amen." -Ephesians 3:16-21
Please join us Thursday at 8:00-9:00am in the back office conference room as we pray for our children, their teachers and the ACS community.
Questions? Contact Laura Cawley (616.425.9728, laurasc_75@yahoo.com).
MENistry
A group of ACS dads who meet and dwell with the Word of God every Friday 8:00-9:00am in the back office conference room. We will be discovering how to be a Christ-like spiritual leader within our families, places of work, and the world.
Now You Know
Fourth Grade Plant Sale
Coming the week of May 01 at the school entrance. Hanging flower baskets ($12.00), Herbs - set of 3 ($10.00), Perennials ($4.00 - $6.00).
KIDS Program
Beginning June 01, 2017 all orders must be paid through PrestoPay. The summer schedule will be as followed:
Orders Placed Orders for Pick up
June 07 June 21
June 21 July 05
July 05 July 12
July 12 August 02
August 02 August 16
August 16 August 23
August 23 – Regular weekly schedule resumes
Celebrating Mr. Bill
Thank you to all who purchased tickets to attend Mr. Bill's celebration at Fifth Third Ballpark on Friday, May 05. Tickets are coming home today!
A Day On The Green
Our annual golf outing to raise much-needed funds for financial aid,
will be held on
May 15
, 2017 at Egypt Valley Country Club.
Join us for an afternoon of golf
, followed by a 19th hole reception and silent auction. This year's event feature fun new ways to increase your opportunity to win! Sponsorships are available.
Not a golfer? Volunteers are needed too!
Looking Ahead
2017-2018 calendar. Feel free to start your plans for the coming year…we certainly are!
Aug 24 – First Day
Sept 01-04 – Labor Day Weekend
Sept 25 – No School - Staff Professional Development Day
Oct 18-20 – No School - Fall Teacher's Convention
Nov 22-24 – Thanksgiving Break
Dec 22 – Christmas Break Begins
Jan 08 – School Resumes
Jan 29 – No School - Staff Professional Development Day
Feb 23-26 – Winter Break
Mar 29 – Spring Break Begins
Apr 09 – School Resumes
May 04 – GrandFriends Day
May 07 – No School - Staff Professional Development Day
May 28 – Memorial Day
June 08 – Last Day
Action Needed
A Letter From Mrs. Wittenbach
Dear parents,
Ken and I have moved into a rental home, actually the home where his mom lived. It took a lot of work this past week to make it happen but with God opening many doors and family and friends helping, it happened. This home happens to be just a tenth of a mile up the hill from our own house and more importantly, right by Ken's business. We are very happy to be out of the hotel. Each day is full of both blessings and tough times but we are doing ok. We feel so loved and prayed for by all of you.
Over the next several weeks Ken and I will be going through the contents of our home with people ready to assess the damaged/not damaged articles and they will begin to value everything in our home. Last Friday we were told that there won't be much restored inside and all of the structure but the garage will be demolished. However, we are very happy that no lives were affected.
We are "climbing a ladder" and you are helping us do that. How wonderful to be part of a Christian community! Thank you from the bottom of our hearts.
Ken & Kim Wittenbach
How can ACS families help? A note from Mrs. VanderLeek, KW Room Mom:
Now that the Wittenbachs are somewhat settled in their rental house there are a couple of tangible ways we can help them. A meal schedule has been created. If you would like to sign up, you can access the meal schedule. (Password - Wittenbach)
Kim shared, "It's not our style to ask for help..." but the reality is that the Wittenbach's income has been impacted. Insurance does not compensate for lost wages and reimbursements are delayed as values are assessed. If you would like to help financially, we have set up a go fund me page. Meijer or Bed, Bath and Beyond gift cards are wonderful as well.
Thank you. If you have any questions, please let me know.
Moms In Prayer - Thank You, Laura!
Laura Cawley has faithfully served as our Moms in Prayer leader for several years. Each Thursday moms enter our conference room to lift our students, faculty, staff, and families in prayers. Those prayers have been heard and answered! And, I am convinced our school would not be the same without those sincere and fervent prayers. Laura's last student is graduating this year, and we need another prayer warrior willing to lead this important charge.
If you are interested in learning more, please contact Laura (laurasc_75@yahoo.com).
Field Day Help
We're looking for volunteers to help run stations for our annual field day. Choose from two shifts:

​K-2nd: 10:30-12:30
3rd-4th: 1:00-3:00
Ready to join the fun? Email Coach DK (gro.naitsirhcada@enielkeds).
Class Placement
If you would like to share information that may be helpful for your child's teacher to know with regard to next year's class placement, please download the [FILE '150']request form[/FILE] and return it to the office.
Forms are due no later than Thursday, May 04.
PTO Happenings
Walk-A-Thon
ACS Walk-A-Thon is coming up on May 12!
Get ready to walk! Our children will be participating in the ACS Walk-A-Thon on the morning of Friday, May 12 (same day as Field Day). Donation envelopes are due on Wednesday, May 10. This is the only other fundraiser (the other is the Fall Fundraiser – Charleston Wrap) of the year and proceeds go to such items/events as:
Teacher and room parent funds
Offsetting school field trip costs
The School Yearbook
Fifth grade camp
Music scholarships for band and orchestra students
Books for our library
Bibles for our 3rd graders to use through 8th grade
Teacher wish lists
Grandfriends' Day and Staff Appreciation
Back to School Picnic/Carnival
We are set for volunteers - thank you to those of you who have already volunteered to help make this a success! Questions? Contact Paula Bremer (ten.tsacmoc@remerbjp)
Mother/Son Event - BBQ & S'mores
Ada Christian School and the PTO cordially invites you to a Mother-Son Western Cookout Night! Friday May 19, 5:30-8:00pm at Roanoke Ranch for Kids - 11221 Grand River Dr SE Lowell.
Purchase tickets onlineor bring a check payable to ACS, put it in the marked envelope in the office, and complete the sign up sheet. Cost is $20 for couple or $25 for family 3+ people. This is sure to be a memorable night with games, food, s'mores and more - come join us!
School Party - May 08
The last school party of the year will be at Grand Rapids Gymnastics (GRG) on Monday, May 08 from 12:30-2:00pm. Cost is $5 per child. You do not need to sign up ahead of time. GRG, 1601 Galbraith Ave, Grand Rapids.
Grand Friends Day
Last call for volunteers. We are so close - 7 more volunteers are needed. Please pray about being part of this wonderful day.
Available to help? Sign-up today.
ACS Cookbook
Deadline for recipe submission will be May 31! Please submit your recipes electronically or via photo copy and give to Sharon in the office.
ACS Athletics
PurePlay
Soccer this Saturday: Girls @ 9:00am, Boys @ 10:15am
Track and Field continues today, pick up kids at 4:15pm.
Calendar Reminders
May 05 - Grand Friends Day
May 05 - ½ day, dismissal at 11:30
May 05 - No Forest Hills 11:30 transportation
May 08 - No School - Inservice day
May 12 - No PM Forest Hills transportation
May 29 - No school - Memorial Day
June 06 - 8th grade graduation
June 07 - Last ½ day of school, dismissal at 11:30
June 07- No Forest Hills 11:30 transportation
Aug 24 - First day of school, dismissal at 11:30
Requested Announcements
Support Schools For Sierra Leone
Art available all week in the front lobby of Ada Christian, May 08-12. Art by Jan Carpenter supports the school. 100% of the sales supplement student tuition. Cards and paintings are great gifts for Mother's Day.
Summer Tutoring With Mrs. Overbeek
[FILE '154']Need a little summer review?[/FILE]
2017-2018 GR Christian Hockey Tryouts
Current Middle School 7th & 8th graders welcome. Monday May 01 5:00-6:00PM and Wednesday May 03 5:00-6:00PM at Eagles Ice Center 2600 Village Dr SE Grand Rapids, MI 49506.
Birth years 2000-2004 welcome. Attending GRCHS is preferred -but not a requirement. No Games on Sunday. Preseason: Sept 11-Oct 28. Regular Season November 06-March 11. Practices MW 4:00-5:00pm. Coach Todd Baines. Contact Manager Gregg Betz with any questions (616.453.4429, moc.loa@ztebdg).