Ada Connection – Mar 09, 2016
Principal's Note
Report cards
Report cards are coming home today, Wednesday, Mar 09.
School Spirit Galore!
Last Friday our ACS hallways were bursting with "Faith. Strong." school logos and colors. Mrs. Diepstra, Mrs. Wittenbach, Mrs. Graham, Mrs. Phillips, Mrs. Schaafsma, Mrs. Slauer, and Mrs. Pastoor all had 100% participation in their classes.
Not only was this the fifth consecutive month that students in 4S reached 100% participation, but this month they upped the game by dressing their pets in school logo wear, taking photos and posting them in the hallway. Dogs, cats, stuffed animals, fish (yes - fish!) and even a chicken (for real) joined the school spirit fun! We will post photos in the lobby so you can check it out.
READBOX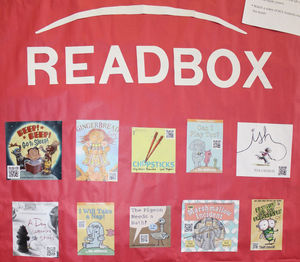 Perhaps you have visited a REDBOX for movie rentals? Now you can visit the ACS lobby for READBOX! Bring your phone or iPad, click on your scanner app, scan the QR Code on a story title, and then enjoy watching and listening to one of our students share a book review. We may not be professionals, yet, but we are learning! Check it out.
Action Needed
Hot Lunch – Order now!
The window for ordering April Hot Lunch is Mar 01–10.
Late orders cannot be accepted.
Please take note of your child's scheduled field trips and appointments. We do our best to notify you regarding field trips on the hot lunch order form and in parent letters as well.
Questions? Please contact Sue Prins (gro.naitsirhcada@snirps)
Snow Day Hot Lunch
The Tuesday, Mar 01 hot lunch of french toast, sausage and fruit will be served this Fri, Mar 11. Yum!
Order Dessert Theatre Tickets
Our 8th graders have been working on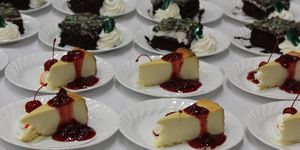 this year's musical (High School Musical Jr.) for many months and our 7th graders are gearing up for the role they will play in this special event scheduled for
Mar 17
and
Mar 18
.
All ACS students will attend the dress rehearsal on Wednesday, Mar 16 during school, but if you and your family would like a fun evening out and a sneak peek at what your students have to look forward to in Middle School, reserve your tickets today!
Kindergarten Orientation: Information for 2016-2017 Kindergarten Parents
Come to kindergarten orientation on Tuesday, Mar 15 at 7:00pm in the commons. This is for parents only.
During this time you will need to sign up your future kindergartener for visiting on Thursday, Apr 14 at 8:30-9:30am, 10:00-11:00am, or 12:00-1:00pm.
Testing must be done if your child turns 5 after Jun 01, 2016. The time for testing is Thursday, Apr 21 from 8:30-9:30am or 9:45-10:45am.
If you are not able to come to the orientation night, please stop in the office before Mar 15 and sign up your child to visit and pick up a folder with papers that need to be filled out and returned by Apr 14.
Good Friday Tenebrae Chapel
Our All School Good Friday Tenebrae Chapel is Mar 25 at 8:15am, led by our 7th and 8th grade students.
Lost and Found
The Lost and Found tables will be cleared off on Wednesday, Mar 30. Please claim any lost items soon.
This Week
Moms in Prayer
Please join us Thursday 8:00-9:00am in the office conference room as we pray for our children, their teachers and the ACS community. This week we will be praying specifically for 4th grade and we remember that God is compassionate.
You used to walk in these ways, in the life you once lived. 8 But now you must rid yourselves of all such things as these: anger, rage, malice, slander, and filthy language from your lips. 9 Do not lie to each other, since you have taken off your old self with its practices 10 and have put on the new self, which is being renewed in knowledge in the image of its Creator. 11 Here there is no Greek or Jew, circumcised or uncircumcised, barbarian, Scythian, slave or free, but Christ is all, and is in all. 12 Therefore, as God's chosen people, holy and dearly loved, clothe yourselves with compassion, kindness, humility, gentleness and patience. –Colossians 3:7-12

Questions? Contact Laura Cawley (616.425.9728, moc.oohay@57_csarual)
ACS MENistry
Come join other dads on Friday mornings at 8:00am in the office back conference room as we explore our call to be faithful men of Christ. All ACS dads welcome!
Questions? Contact Andy Anderson (616.325.6116).
Calendar Reminders
Mar 17 & 18 – Dessert Theatre
Mar 25 – Good Friday Tenebrae Chapel at 8:15am
Mar 29 – Annual ACS Society Meeting
Mar 31-Apr 8 – No School (Spring Break)
Apr 11 – School resumes at 8:00am
Apr 28 – Fine Arts Night
A look at 2016-2017 Calendar Highlights
Aug 24 – First day of school (dismissed at 11:30am)
Sep 02-05 – Labor Day Weekend
Sep 26 – No School (Professional Development)
Oct 19-21 – No School (CEA Convention)
Nov 23-25 – No School (Thanksgiving Break)
Dec 21-Jan 02 – No School (Christmas Break)
Jan 03 – School Resumes
Jan 23 – No School (Professional Development)
Feb 17-20 – No School (Winter Break)
Mar 30-Apr 07 – No School (Spring Break)
May 05 – Grandfriends Day (dismissed at 11:30am)
May 08 – No School (Professional Development)
May 29 – No School (Memorial Day)
Jun 07 – Last Day of School (dismissed at 11:30am)
Recent Events
Piggy Success

The Kindergarten Piggy Opera was SO fun! Thank you for the help and support with this fine production. Our kindergarten students did an outstanding job. A great night for all. Thank you Mrs. VandenBosch and company.
Did Somebody Say "Germs"?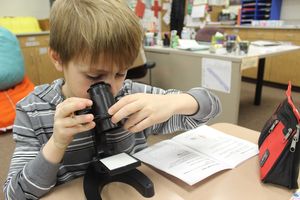 Second grade students take a very close look at germs! For more inside peeks into classrooms, like our
FaceBook page
!
ACS Athletics
PurePlay (PK-4th grade)
Spring sport sign-ups continue.
Requested Announcements
Green Wagon Farm founded by ACS grad, Chad Anderson, is offering the opportunity to have fresh vegetables and herbs from June – Oct. For more information visit www.greenwagonfarm.com or stop by school and pick up an information flyer.