Ada Connection – Mar 06, 2019
This Week
Report Cards
Report cards will be sent home on Friday, Mar 08.
MENistry
MENistry is a coffee group for dads who want to get to know more about themselves and the Bible. Join us on Fridays from 8:00-9:00am.
Moms In Prayer – Praying For Preschool & Kindergarten
Praying fo our Preschool and Kindergarten students and their teachers. God is the Potter: The Creator who has authority over His creation; One who molds and shapes.
"Trust in the Lord with all your heart and lean not on your own understanding; in all your ways submit to him, and he will make your paths straight. " - Proverbs 3:5-6
Come join us for the journey when you can. We meet every Thursday morning 8:00-9:00am, in the ACS office back conference room.
Need more information? Contact Kelly Stafford (616.304.2963, ten.tsacmoc@droffats-kj).
Now You Know
Whatcha Doin' Out There?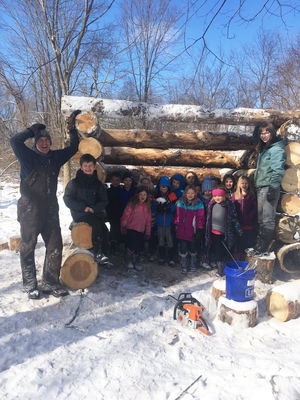 This month's edition of
Whatcha Doin' Out There
is out and ready to read!
Aladdin Jr. – Tickets Available
ACS 8th grade presents: Aladdin Jr. Dessert Theatre has been an important part of our school for many years. It is a wonderful community event and we hope that you can join us. Come for one or both nights, Mar 21 and Mar 22 at 7:00pm.
Purchase tickets and join us for the fun!
Car Loop Reminder
As a reminder, in the afternoons the car loop is for Kindergarten and Preschool families only. If you have older children please park in the parking lot and walk inside or have your child meet you at your parked vehicle. Thank you!
Calvin Spring Classic
This winter has been challenging, but Spring is coming! Start training now to walk, jog or run the Calvin 5K Spring Classic at Calvin College on April 27 at 8:30am. There is also a kids' fun run on the indoor track after the 5K so the whole family can participate. Ada Christian will be participating in the D&W School Challenge. Each of the schools with the top five highest number of participants will have one of their students win at $350 gift card to Village Bike. The school with the highest number of participants will also win a $250 check for their school. Last year our team had over 50 students, parents, grandparents, staff and alumni for our biggest team ever, and we would love to see the team even bigger this year.
Register for the Calvin 5k Spring Classic here at D&W Fresh Market School Challenge. You will be asked if you are participating in the D&W School Challenge towards the end of the registration process. Simply answer "yes" and select Ada Christian School from the drop-down menu.
Questions? Contact Anna Ter Beek, (moc.oohay@89ekreba)
Hot Lunch – Mar Menu
The March Menu is here, take some time to look it over with your student(s).
Available to help during hot lunch? Find a time that works for you.
Questions? Contact Shelly VanGoor, (gro.scrg@roognavs).
2019-2020 Calendar
Aug 26 – First Day (Half Day)
Aug 30-Sept 02 – No School (Labor Day)
Sept 30 – No School (In-Service Day)
Oct 23-25 – No School (Teacher's Convention)
Nov 27-29 – No School (Thanksgiving Break)
Dec 23-Jan 03 – No School (Christmas Break)
Jan 27 – No School (In-Service Day)
Feb 28-Mar 02 – No School (Winter Break)
Apr 02-10 – No School (Spring Break)
May 01 – GrandFriends (Half Day)
May 04 – No School (In-Service Day)
Jun 04 – 8th Grade Graduation
Jun 05 – Last Day (Half Day)
Action Needed
Kindergarten Orientation – Mar 12
2019 -2020 Kindergarten Parents: Come to kindergarten orientation on Tuesday, Mar 12 at 7:00-8:00pm in the commons. This is for parents only. During this time you will need to sign up your future kindergartener for visiting on Thursday, Apr 11 at 8:30–9:30am, 10:00–11:00am, or 12:00–1:00pm. Testing must be done if your child turns 5 after June 1, 2019. The time for that is Thursday, Apr 19 from 8:30–9:30am or 9:45-10:45am or 11:00am-12:00pm. If you are not able to come to the orientation night, please stop in the office before Mar 12 and sign up your child to visit and pick up a folder with papers that need to be filled out and return on Apr 11.
If you have not signed up for kindergarten for the fall yet please call Sharon DeJong at 616.676.1289 or sdejong@adachristian.org as soon as possible.
2019-2020 Preschool Registration
We are happy to announce that ACS Preschool Registration is now open for the 2019-2020 school year. We are asking you to do two things:
PTO Happenings
Mother Son Event – A Smashing Success
Thank you to all the Moms who suited up, ready to battle with their sons in a fierce game of laser tag. Or archery tag, or giant jenga, or cornhole, or a memory game. Or ..... who just took a little break from it all while their sons had a blast to bumping beats in the party room playing two big games of 9-Square. The friends, the fun, the laughter - it was a great, great night for everyone. It was loud, and energetic, and fun - all boy!
A very special thank you to the chairs of this event Sara Uekert, Denice Burgess, Jennifer Kreuzer and Jill Versteeg. There are a thousand small details that go into planning an event that keeps well over a hundred school aged boys highly entertained for over two solid hours . . . and this power committee didn't overlook a single one. They worked tirelessly up to, and through the event, creatively coming up with ideas all centered around quality time for Mamas with their boys. Because of this crew we all have a very special night to tuck in our hearts. Bravo, team, job well done!
Warmly,
Your PTO
If you'd like to be in on the planning action for next year, don't hesitate to reach out! Holly Karasinski, (moc.liamg@4322kylloh)
Some fun moments were captured on Friday. See all the excitement!
Parking Reward
Congratulations to the Hemker family for earning a reserved parking space in the Ada Christian parking lot from their fall fundraising efforts. Let's be mindful of this space and leave it open for them as a reward for their hard work and support of our school.
ACS Athletics
Track & Field Coach Needed
ACS is looking for a 5th-8th grade Track and Field Coach. If you are interested in coaching or know someone who may be please contact Angela VanDuyn at gro.naitsirhcada@nyudnava.
Responsibilities would include:
Practices 2-3 times per week for 1 hour and 15 minutes
Coaching at 4 meets
Season Starts 2nd week in March and ends before Memorial Weekend.
This is a paid position
Softball Open Gym – Mar 07 & 12
Coach DK will be hosting an open gym for girls in grades 1st-8th on Mar 07 & 12. Check out the flyer for more details!
PurePlay – Spring Opportunities
Soccer: Y5-4th grade. Saturdays, Apr 13, 20, 27, May 04, 11 and 18. Register online. $45-65. Parent volunteers are needed to coach teams. Deadline: Mar 22.

Track and Field Club: K-4th. Wednesdays, 3-4:15. Apr 10, 17, 24, May 01 and meet on May 08. No cost. Email me to sign up. Parent volunteers are needed to assist me.

Tennis: 1st -4th. Tuesdays, 3:00-4:15pm. April 30, May 07, 14, and 21. $10.00 per student. Parents who help will have the fee waived. Email me to sign up, (gro.naitsirhcada@enielkeds).
Calendar Reminders
Mar 21 & 22 - Dessert Theatre
Mar 26 - Annual Society Meeting
Mar 28 - Apr 05 – No School - Spring Break