A Note From The Principal
COVID-19 Update
We are looking forward to welcoming students back to ACS in the fall. To help ensure adequate space for students and learning our school board has temporarily capped enrollment at 22 students per homeroom (K-8). This cap positions us to meet possible social distancing mandates.
Please note that hand sanitizer has been added to the school supply lists for student use.
Now You Know
Summer Happenings
Several summer camps have started, our upper parking lot has been resealed, our building is receiving a deep clean and our baby goats are growing!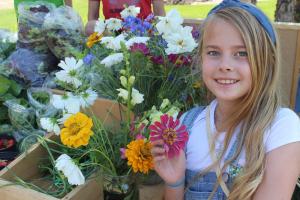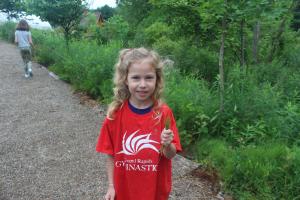 Wednesday ACS Farm Market
Starting June 19, 11:30am-12:030pm, fresh eggs, veggies, herbs and goat & chicken interaction.
Summer Camps
A few of our summer camps have kicked off this week with many more to come. Read the full list of summer camps to see if your child(ren) may be interested in attending!
Summer Enrichment Packets
Students at all grade levels are encouraged to do a little bit of practice each week. Keep those learning muscles strong!
Employment Opportunities
Ada Christian School has the following positions available:
Instructional Aide
Middle School Bible & Math Teacher
Young 5's & Covenant Care Teacher
Covenant Care Lead (Lunch Bunch & After Care)
Covenant Care Aide
Lunch Bunch Helper
Summer Office Hours
We are not holding regular office hours this summer. If you have a need to speak with the administration, please email and we will be happy to meet by appointment.
Melissa Brower, Principal (gro.naitsirhcada@reworbm)
Julie DeKoster, Assistant Principal (gro.naitsirhcada@retsokedj)
Nate Kiser, Assistant Principal (gro.naitsirhcada@resikn)
Mark Stuit, Director of Advancement (gro.naitsirhcada@tiutsm)
Dani Buchanan, Admin Assistant (gro.naitsirhcada@nanahcubd)
Our business office will typically be open from 8:00am-12:00pm. Please email for an appointment (gro.naitsirhcada@gnitnuocca)
From the Library
Some parents have asked about Summer Reading Clubs. The following information has been gathered from bookstores and publishers. Please take a close look at what each has to offer to see if your family would be interested in the content.
Summer Reading Programs
Books-A-Million (closest store is in Traverse City)
ACS Athletics
PurePlay
Fall Soccer sign-ups are open!
Wildcats
At ACS we will be proceeding as normal with the fall registration process. This will help us plan teams and acquire coaches accordingly. However, you will notice that instead of collecting fees during registration, we will collect team fees the first week of practice with your son/daughters MHSAA Physical and Consent form.
Below I have listed general information about our fall season. Please visit our ACS Athletic Webpage and click register now on the right hand side of the page. Please note, Registration will close on Sat, Aug 01.
5th-8th Grade Athletic Opportunities:
5th/6th and 7th/8th Boys soccer - Team Fee $50
5th-8th Girls Volleyball - Team Fee $50
5th-8th Boys/Girls Cross Country - Team Fee $35
*All Team fees to be collected first week of practice
Important Dates to Remember:
Registration Deadline - Sat, Aug 01
First Week of Practice - Mon, Aug 10
First Date of Games - Sat, Sept 12
Last Possible Date of Tournament - Oct 24
If you have any questions please contact me at gro.naitsirhcada@nyudnava
Sincerely,
Angela VanDuyn