Ada Connection – June 20, 2017
A Note From The Principal
New 5-6 Teacher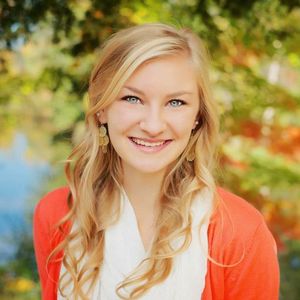 A note from Miss Slauer
I am excited to join the Ada Christian community in part because I'm a product of this school, and have been continually impressed by the empowering school programs.
I've always enjoyed working with kids whether it be nannying or teaching in the classroom. I enjoy learning alongside my students. My motto has always been, "I'm a student of my students." I consider it an honor and a privilege to work in a Christian school where I can openly share my faith and talk about how God is at work in my life. The verses that have carried me through my journey to becoming a teacher are from 2 Corinthians 12:9-10.
But he said to me, "My grace is sufficient for you, for my power is made perfect in weakness." Therefore I will boast all the more gladly about my weaknesses, so that Christ's power may rest on me. That is why, for Christ's sake, I delight in weaknesses, in insults, in hardships, in difficulties. For when I am weak, then I am strong.
Outside of teaching, I enjoy spending time with family and participating in worship services. Currently I attend Ada Bible Church. I also have a love for theater and music. My hope is to utilize these passions at Ada Christian. I am looking forward to deepening former relationships, as well as building new relationships at Ada Christian this fall.
Sincerely, Anika Slauer
Spanish Teacher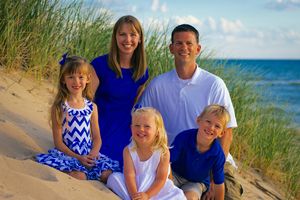 A note from Mrs. Bosma
Greetings ACS community!
I am so grateful to be coming to Ada Christian! Currently our family lives in Knoxville Tennessee but my husband Randy and I are originally from the Grand Rapids area. In fact, we both graduated from Calvin College. Randy and I both teach at Christian schools in Knoxville. We have three children: Ana (8), Lukas (7), and Lydia (4). All three attend Christian Academy of Knoxville where my husband teaches. However, they are curious and excited about coming to Ada Christian School!
Our family attends Cedar Springs Presbyterian Evangelical Church. In our free time, we spend time enjoying our backyard, gardens, and chickens. We also enjoy hiking in the Smoky Mountains, too! When we have vacation time, we pack the van and head to Michigan which is usually 3-4 times a year. So, you can see that our family in Michigan is quite important to us and we are so glad to be near them again!
I am very excited to introduce Ada Christian to a new method of language learning! It is a passion of mine to teach language in the way that God designed our brains to learn language! The ability for our students to create relationships and truly connect to others in another language is an exciting end result that finds a needed place in God's kingdom work.
Sincerely,
Lindsey Bosma
Revelation 7:9-12
Covenant Care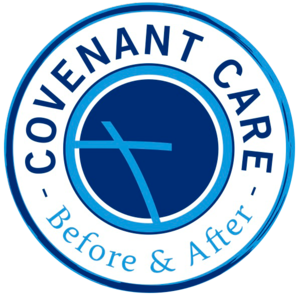 7:45am - 8:30am
Morning care, $5 day
11:00am -12:30m Preschool Lunch Bunch
12:30pm - 6:00pm Child Care
7:45am - 6:00 pm Teacher PD Days AND Snow Days
$5/hr unless otherwise noted
You may use Covenant Care as for "drop-in" but families must be registered ($30 fee) in advance and give a minimum one week notice to ensure we have space available.
Contact Ms. Haley (gro.naitsirhcada@kcurbrehh) for details and to register today!
Calendar Reminders
Aug 24 – First Day
Sept 01-04 – Labor Day Weekend
Sept 25 – No School (Staff Professional Development Day)
Oct 18-20 – No School (Fall Teacher's Convention)
Nov 07 – Education Foundation Dinner
Nov 22-24 – Thanksgiving Break
Dec 22 – Christmas Break Begins
Jan 08 – School Resumes
Jan 29 – No School (Staff Professional Development Day)
Feb 23-26 – Winter Break
Mar 29 – Spring Break Begins
Apr 09 – School Resumes
May 04 – GrandFriends Day
May 07 – No School (Staff Professional Development Day)
May 28 – Memorial Day
June 08 – Last Day