Ada Connection – June 06, 2018
A Note From Principal Brower
A Year Of Growing And Learning Together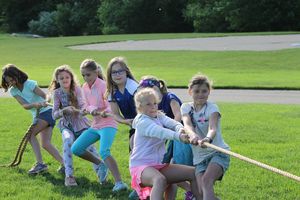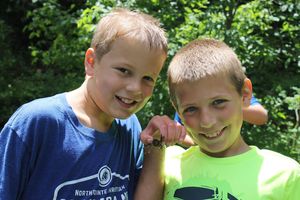 Here we are at the end of the school year! Our students have grown in so many ways, and we have appreciated the opportunities we have had to get to know each one of them better.
May God bless each of you with a summer filled with sunny days and happy hearts. We look forward to welcoming you back in the fall.
Here is a peek at some of the fun we had this week!
Now You Know
Thank You From The Wittenbach's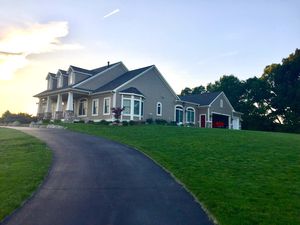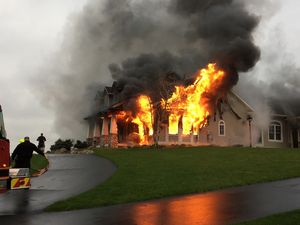 Ken and I can't thank you enough for your love and support over the last year since our house fire. Though it was a very difficult year, God showed himself to be present through the whole process. We moved back in just before Spring Break and are so happy to be settled and back in. Thank you for serving God by serving us.
KIDS/TRIP Summer Schedule
Order Date: Pick up Date:
June 13 June 27
June 27 July 11
July 11 July 25
July 25 Aug 08
Aug 08 Aug 23
Aug 23 Weekly School Schedule resumes
Summer Reading Programs
Keep reading this summer! Mrs. Boerman has prepared a list of local summer reading programs.
End Of The Year Chapel – June 08
Please join us on Friday, June 08 at 8:15am. Our 5th and 6th graders will be leading us in worship.
Tutoring With Mr. Hapner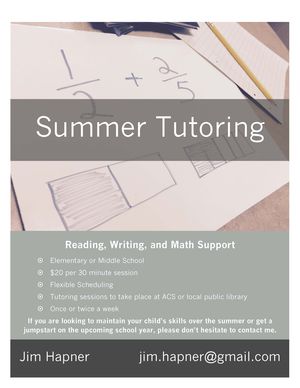 Are you looking to strengthen your child's foundational skills or get a step ahead for the upcoming year? Jim Hapner is offering tutoring this summer for reading, writing, and math. Please see the flyer for more information.
Summer Camps
Discover the exciting camps we are offering at ACS this summer. Whether your child loves art, technology, music or outdoor ed there is something for them!
Education Foundation Dinner – Nov 08, 2018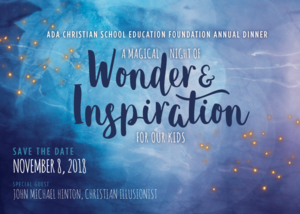 Save the date to join us on Nov 08 as we welcome Christian Illusionist, John Michael Hinton.
Action Needed
2018-2019 Supply List
Check out the list and plan for Aug 23.
Got Shoes? Give Shoes!
Students will soon be cleaning out their lockers. If your child has outgrown their gym shoes this year, please instruct them to place them in a collection box in their hallway when they clean out their locker. Boxes will be placed in each hallway and the front lobby to collect the gym shoes which will then be donated to Baxter Community Center. Thank you!
Employment Opportunities
We are pleased to share that there are several employment opportunies at Ada Christian for the coming school year.
The following positions are available:
Covenant Care Aide
Full-time Covenant Care Lead
Part-time Covenant Care Lead
Bus Driver
Host Families
We have a host of new families to welcome to ACS. Would you consider being a host family for the upcoming school year? As a host family you introduce yourself to an assigned family that has a child entering the same grade as yours. We encourage you to welcome them, serve as a resource for them and attend the Ice Cream Social in late August. The date for the Ice cream social will be Wednesday, Aug 22 from 6:00-7:00pm. This event is hosted by the ACS Promotions Committee to welcome all kindergarten families and new families at ACS.
Excited about welcoming new families? Sign up as a host family.
PTO Happenings
We're Hiring
The PTO has the following open positions* for the 2018-2019 school year. We would love to have you join us. Please reply to pto@adachristian.org by year-end to secure your spot for next year.
Room Parent Chair
Fall Fundraiser Chair and Committee Member
Daddy Daughter Dance Committee Member
Grand Friends Day Chair and Committee Member
School Parties Chair
Questions? Please call Holly Karasinski (616.901.8882)
*The pay is strikingly similar to parenting pay: it technically costs you time and energy but the intrinsic reward of joy and service and blessing others is unmatched.
Direct Your Dollars Success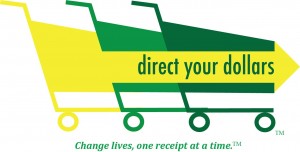 We did it! ACS collected enough receipts to submit for our second $1,000 check from the Direct Your Dollars program. On behalf of the PTO, thank you to everyone for saving your receipts! Please keep collecting those receipts over the summer. We'll resume the program again in the fall.
ACS Athletics
PurePlay
Fall soccer sign ups are now open!
Calendar Reminders
June 04 – Elementary Field Day
June 07 – 8th grade graduation
June 07 – No Forest Hills PM transportation
June 08 – Last day of school - dismissal at 11:30am
June 08 – No Forest Hills transportation at 11:30am
Aug 23 – First day of school - dismissal at 11:30am
2018-2019 Calendar
Aug 23 – First Day (Half Day)
Aug 31-Sept 03 – No School (Labor Day)
Sept 24 – No School (In-Service Day)
Oct 24-26 – No School (Teacher's Convention)
Nov 08 – ACS Education Foundation Dinner
Nov 21-23 – No School (Thanksgiving Break)
Dec 24-Jan 04 – No School (Christmas Break)
Jan 28 – No School (In-Service Day)
Feb 22-25 – No School (Winter Break)
Mar 28-Apr 05 – No School (Spring Break)
May 03 – GrandFriends (Half Day)
May 06 – No School (In-Service Day)
Jun 06 – 8th Grade Graduation
Jun 07 – Last Day (Half Day)
Requested Announcements
Attention 8th Grade Runners
Grand Rapids Christian High School Cross Country coaches invite all runners interested in running XC to join them at the Annual XC Kickoff Meeting at Coach Jager's house on Friday, June 08 from 5:30-7:00pm.
Meet the coaches and team members, obtain information, pick up summer running schedules and camp applications, eat some food, and of course play some lightening in the court. Bring your family and join in on the fun. Coach Jager lives at 1910 Pokogon SE, Grand Rapids (near GRCHS).
Girls Cheer 5th-8th Grades
There will be a new summer program offered for girls interested in gymnastics and stunting training. Excel Stunting and Tumbling staff will teach technique and form in both skill areas on Wednesdays from 9:30-11:30am in the Quest Center at GRCHS.
The two-hour session costs only $12 and will be offered the following eight dates: June 13, 20, 27 / July 11, 18, 25 / Aug 08, 15. If you are interested, please preregister by contacting Jacquie DeJonge by texting, emailing, or calling/ leaving your name, phone number, and email address at 616.949.7516. Excel would like a roster of interested girls. You will be sent a waiver that must be signed by a parent and turned in the first session.
Operation Christmas Child
Spring or summer cleaning out? Please hold on to your gently used or new t-shirts, golf shirts and cute but unneeded pillowcases! There will be a box in the front lobby to collect these items.
This summer, a group of ladies will be meeting weekly to assemble and make gifts for Operation Christmas Child (both sewing and non-sewing tasks). Any eager crafter/sewer parent, child or Grandparent can come and help create adorable shorts for boys (out of used shirts) and pillowcase dresses for girls to receive this Christmas through our school-wide service project (Operation Christmas Child).
Katie McNinch is our school representative. If you would like more information about sharing in the joyful work of this group you can email her at moc.liamg@hcnincmgk