Ada Connection – Jan 25, 2017
A Note From Principal Brower
Serving Our Families In A New Way
We are happy to announce that Ada Christian School is planning on implementing a before and after school care program for our families, beginning in the Fall of 2017. Watch for details in the weeks to come!
Celebrating Our Students
Our year started off with a Spelling and Geography Bee, join me in congratulating our winners!
Spelling Bee: Gigi Jones (1st), Ben Plantinga (2nd)
Geography Bee: Hans Pruis (1st), Ethan Lenters (2nd), Dafna Heule (3rd)
This Week
Moms In Prayer - God Heals
This week we will be praying specifically for classroom and educational support staff. God heals.
"But he was pierced for our transgressions, he was crushed for our iniquities; the punishment that brought us peace was upon him, and by his wounds we are healed." Isaiah 53:5
Please join us Thursdays at 8:00-9:00am in the office conference room as we pray for our children, their teachers and the ACS community.
Questions? Contact Laura Cawley (616.425.9728, moc.oohay@57_csarual).
MENistry - Be A Leader In Your Family
A group of ACS dads who meet and dwell with the Word of God every Friday 8:00-9:00am in the back office conference room. We will be discovering how to be a Christ-like spiritual leader within our families, places of work, and the world. Coffee and donuts provided.
Now You Know
AmazonSmile
ACS is now registered with AmazonSmile! The same shopping experience as Amazon with the added benefit of giving to ACS when you select Ada Christian School Society as your designated charity. For every qualified purchase, AmazonSmile Foundation donates .5% to ACS. Shop AmazonSmile and begin donating now!
Curious? Some additional information may help.
Looking Ahead
Some of you have been asking about the school schedule for next year. The Board just approved the following calendar for the 2017-2018 school year. Feel free to start your plans for the coming year…we certainly are!
Aug 24 – First Day
Sept 01-04 – Labor Day Weekend
Sept 25 – No School - Staff Professional Development Day
Oct 18-20 – No School - Fall Teacher's Convention
Nov 22-24 – Thanksgiving Break
Dec 22 – Christmas Break Begins
Jan 08 – School Resumes
Jan 29 – No School - Staff Professional Development Day
Feb 23-26 – Winter Break
Mar 29 – Spring Break Begins
Apr 09 – School Resumes
May 04 – GrandFriends Day
May 07 – No School - Staff Professional Development Day
May 28 – Memorial Day
June 08 – Last Day
Action Needed
Spring Musical – Something's Fishy!
The Elementary Spring Musical is coming up soon. The big day is Mar 09 at 7:00pm for K-4th graders.
We have big, beautiful plans for costumes, face painting for all our little fishies, sparkling embellishments to the set, and special treats.
We need a "school" of Moms to pull this off, bringing all of your varied gifts and talents to the project table. The best part (with the exception of knowing that your little fish are swimming around in your handiwork on the stage) is the fun Mom-time! We'll have a number of project times where we'll circle around the table, pray to our God, enjoy a cup of coffee and settle in to work on a fun assembly line cranking these costumes out in fellowship.
Want to be involved, but the thought of crafts makes you want to jump in the ocean?! No problem! We would also like to put together a little something for the 200+ kids to take home with them the night of the performance (maybe a cute little school of fish crackers wrapped in blue cellophane!) - that will take an entire subcommittee!
Please come to hear more details and obtain a full schedule of opportunities to serve from now until the big show. Join the information meeting at 8:15am Tuesday, Jan 31 in the Commons.
Can't attend the information meeting but still want to be involved? Contact Holly Karasinski (616.901.8882, moc.liamg@4322kylloh).
Kindergarten Intentions
If you intend to send your child to kindergarten for the 2017-2018 school year, please call the office at 616.676.1289 or email Sharon DeJong (gro.naitsirhcada@gnojeds). We need your child's first, middle and last name and birthdate for the list we are building. We would also like to know if you prefer 5-day or progressive kindergarten.
There will be a Kindergarten Information Night on Tuesday, Mar 14 at 7:00pm for parents only, childcare is available. On Apr 13, plan on having your child visit for one hour. If your child's turns 5 after June 01, 2017, he/she will need to be tested on Apr 20. Sign up sheets will be at the orientation or in the office.
Preschool Registration Now Open
Preschool registration has officially opened for 2017-2018. We look forward to "Faith. Strong. Beginnings" with your preschool student.
Register for Preschool 2017-2018.
Please feel free to contact the preschool with any questions (gro.naitsirhcada@yelmrogj).
Serve Through Bus Driving
We are in need of a driver. The hours are 6:30-8:00am and 2:45-4:15pm M - F. Training is required and will be provided.
Available? Please contact Bill Venneman or Julie DeKoster (616.676.1289). Kids Love their bus drivers and we would love to welcome a new driver to our family!
PTO Happenings
Box Top Drive
Thank you to all the students and parents who participated in our October Box Top drive. You raised $676.00 for our school! For the next two weeks, through Feb 03, please have your kids empty your drawers and search your cupboards for any and all Box Tops at home. Collection sheets will be sent home with your child on Thursday, Feb 19, and can be returned to the office for a prize! Additional sheets can be picked up in the office. Please remember to send all bonus Box Tops separate from the collection sheet.
Parent Teacher Conferences
Parent teacher conferences are coming up on Feb 16 and 23. To support our teachers during this long work day, we would like to provide them with dinner. We could use your help.
Sign up to bring food if you are able.
Direct Your Dollars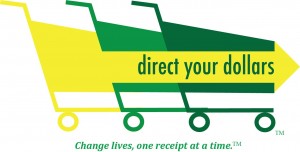 Want an easy way to earn money for our school? Simply save your Forest Hills Foods and D&W receipts! Through a new program called Direct Your Dollars, Ada Christian School will receive a $1,000 check for every $150,000 we collect in receipts. This money will go directly toward providing a yearbook for each student in May 2017. Please start saving your receipts from Forest Hills Foods and D&W and encourage friends and family to do the same. Place your original receipts in the marked box in the ACS office.
Thank you to all who have been participating. We have reached $25,000 of the needed $150,000! We're well on our way. Ask your neighbors, grandparents and friends to save their receipts, too!
Questions? Please contact Kristen Yeh (moc.oohay@hey_netsirk).
ACS Athletics
PurePlay Spring Sports
Five different PurePlay opportunities are available for the spring. Please see the ACS website for details.
Calendar Reminders
Feb 03 - Daddy Daughter Dance
Feb 16 & 23 - Parent Teacher Conferences
Feb 17 & 20 - Winter Break
Requested Announcements
Boys Lacrosse 101 & 102
GRCH Varsity Coach, Dave Kransberger is building up the Youth Boys Lacrosse Program. He would like to see all parents of youth players at his 101 and 102 class. He will go over the mysteries of lacrosse and how this season will roll. Please plan on attending on Feb 13 and 27 from 6:30-7:30pm at the GRC Elementary School Library.
For more information about Lacrosse opportunities for boys and girls, stop by the office and check out the Sports Information Center.