Ada Connection – Feb 22, 2017
A Note From Principal Brower
New Faces At ACS
We have a few new faces around ACS. Miss Werkema joined our team this week. She is spending her days with our wonderful Mrs. Wilbur and her first graders. On Mar 01, Mr. Bill will find his shadow. Jeff Droge will be joining us to begin "learning the ropes" so things do not unravel once Mr. Bill begins his retirement journey.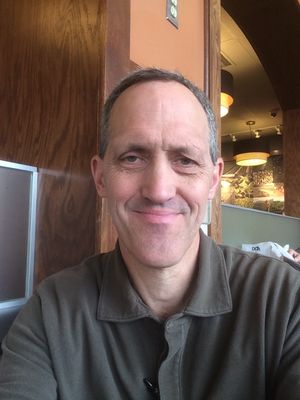 Jeff Droge, Maintenance Supervisor
My wife, Nancy (Bakker) and I graduated from Grand Rapids Christian High School. Nancy attended both Hope and Calvin College, earning a degree in early childhood education. I studied at Wheaton College, Calvin College & Seminary and Michigan State University. We have been blessed with two daughters, Naomi and Sarai (an ACS alumnus); and enjoy our dog, Jazz. Ada Bible Church is our church home. Some of the activities I enjoy are: walking, running, rollerblading, outdoor exploration, being in and around water, sailing, landscape care, games, puzzles, reading, music (many genres), building and learning.
I have worked in property management and landscape management, residential and commercial construction, landscape installation and care, a summer camp and two churches. Facilities and the people they serve intrigue and energize me (and some days, wear me out!). Daily I seek to delight myself in God; and work to make the ACS facilities a delightful learning environment. In joining the ACS family I am grateful and eager to care for, maintain and help further develop our facilities. My prayer is that the facilities of ACS be an educational setting fully devoted to Christ and his kingdom.
Chloe Werkema, First Grade Para-educator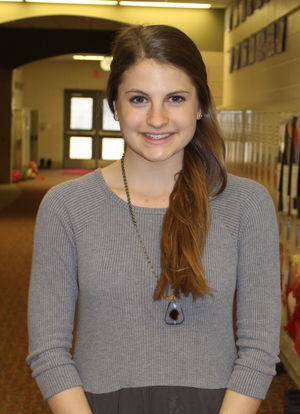 I recently graduated from Hope College with a degree in psychology, focused on developmental and educational aspects. My dream is to work as a guidance counselor for a school system. I love to travel, play outside, and spend time with family and friends. My fiancé and I are members of Pillar Christian Reformed Church in Holland, Michigan. Above all, I love watching children grow and learn. I am very excited to begin working at Ada Christian School!
Much To Be Thankful For
Debbie Durham, mom to three of our students, recently had a brain tumor successfully removed. Her recovery is going well, and she will be traveling to U of M on Feb 23 to get a 2nd opinion regarding follow-up treatment. Please keep her and her family in your prayers. Thank you!
History Day Competition
A special congratulations to Tia Reid, Benjamin Plantinga, and Erin Sytsma who were selected to participate in the 2017 Michigan History Day regional competition at GVSU. All three students excitedly accepted the nomination, and will be competing in March.
Colleague Fun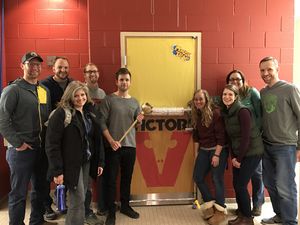 And the Golden Plunger Award goes to....Our middle school team!
Our Cool Activities Team (made up of anonymous ACS faculty and staff members -- we think?) organized a bathroom decorating contest. The theme this year was "board games".
To mention a few: Scrabble tiles declared one bathroom "out of order", a Monopoly themed bathroom provided "free parking" in a unique spot, and many of us spent time using every "Clue" we could find in a bathroom to solve a mystery. The winning Mousetrap bathroom decorated by our Middle School team was complete with a clothes basket that lowered over a very important porcelain object in the room!
Thank You Parents
Thank you for joining us for parent-teacher conferences. It is always a great night. We are thankful for each of you, your involvement and support help us to be our best!
This Week
Parent Teacher Conferences
Elementary families have a scheduled conference with their homeroom teacher. Parents of students in middle school will have the opportunity to visit with each of their student's teachers in the commons. No sign up is necessary for Middle School.
Feb 23 4:30-7:30pm
Conferences With Our Specials Teachers
Mrs. Weaver (3-8 Spanish), and Mrs. VanNoord (5-8 band/choir/8th Homeroom) and Mr. Wanner (K-8 Art) will be at tables in the Commons available for a 5 minute conference with elementary and middle school parents on Feb 23.
Feb 23 - Mrs. Kladder (5-8 Orchestra), Ms. Prins (5-8 P.E.) will be at tables in the Commons available for a 5 minute conference with elementary and middle school parents.
Moms In Prayer - God Is The King Of Glory
This week we will be praying specifically for First Grade. God is the King of glory.
"I will exalt you, my God the King; I will praise your name for ever and ever. Every day I will praise you and extol your name for ever and ever. Great is the LORD and most worthy of praise; his greatness no one can fathom. One generation will commend your works to another; they will tell of your mighty acts. They will speak of the glorious splendor of your majesty, and I will meditate on your wonderful works. They will tell of the power of your awesome works, and I will proclaim your great deeds. They will celebrate your abundant goodness and joyfully sing of your righteousness. The LORD is gracious and compassionate, slow to anger and rich in love. The LORD is good to all; he has compassion on all he has made. All you have made will praise you, O LORD; your saints will extol you. They will tell of the glory of your kingdom and speak of your might, so that all men may know of your mighty acts and the glorious splendor of your kingdom." Psalms 145:1-12
Please join us Thursdays at 8:00-9:00am in the office conference room as we pray for our children, their teachers and the ACS community.
Questions? Contact Laura Cawley (616.425.9728, moc.oohay@57_csarual).
MENistry
A group of ACS dads who meet and dwell with the Word of God every Friday 8:00-9:00am in the back office conference room. We will be discovering how to be a Christ-like spiritual leader within our families, places of work, and the world. Coffee and donuts provided.
Now You Know
Celebrating Mr. Bill – Save The Date
On Friday, May 05 we will be celebrating Mr. Bill at Fifth Third Ballpark. Please watch your mailbox for more information coming soon!
Hot Lunch Money
Have you loaded money on your kids hot lunch cards lately? Did you know you can check their balances online and see how often they are getting hot lunch?
Curious? Check the status of your account.
Service Team Registration
Join the Service Team as we serve people again in the Grand Rapids area. We will meet on select Thursdays in March and April. In the past we have served Helen DeVos Children's Hospital, Bethany Christian Services, and Mel Trotter Ministries among other organizations. To sign your student up for the Service Team, please fill out the registration form (59 KB PDF) and send in the $30 registration fee to the school office. Space is limited so sign up today! If you as a parent have an interest in joining our planning team or in occasionally assisting with transportation to service projects, we welcome you!
Dates: Mar 16, 23, 30 and Apr 13, 20
Fee: $30 (checks made out to Ada Christian School)
Questions? Contact Sheila Hemker (moc.liamg@rekmeh.aliehs)
Lost And Found
Check out the items at the lost and found table by the kitchen/music rooms. The items will be packed up on Feb 24 after the parent teacher conferences.
GRASP Summer Program
Grand Rapids Academic Summer Programs forms are now available. GRASP is an optional summer correspondence education program for grades K through 8, which helps students maintain reading and math skills while they are on summer vacation.
Interested? Complete and return this form by Mar 10.
Lego Robotics Club
Enjoy playing with LEGOs, computer coding, and problem-solving? In this after school club students will use Lego Mindstorms kits and software to learn some intermediate programing and complete numerous missions. Students will be challenged as they tweak their code through, trial and error, math computation, and problem-solving skills. Discussion topics may include motor control, gear ratios, torque, friction, sensors, timing, program loops, logic gates, decision-making, and timing sequences.


Coaches: Ms. Frens, Mr. Kiser and Mr. Musch

Who: Students in grades 5-8 (maximum, 20 students)

What you will need: Your creative mind, desire to program and problem solve.

Where: Ada Christian School MS Student Center

When: Feb 27, Mar 02, Mar 06, and Mar 09 from 3:00-4:30pm

Fee: $60
Note: ACS athletics should take precedence over club activities if practice/game conflicts occur.
Action Needed
Items Wanted For The Musical
Flounder needs a pair of light colored high tops that someone no longer wants, size women's 8.5.
Have what we're looking for? Contact Mrs. Van Noord, (gro.naitsirhcada@droonnavn).
Butter Braid Pastries - Support Our 8th Graders
The 8th Grade Class of 2017 is selling Butter Braid Pastries. They cost $13 each.
Thaw overnight and bake in the morning, and serve a gorgeous warm filled pastry to your guests! These are great to give to people you are making meals for, too, as an easy and delicious breakfast option. They will arrive frozen and be delivered to you (or you may pick them up) on Friday, Mar 17.
You may purchase from any 8th grader, or you may fill out a form in the office, or print, fill out this form and deliver it to the ACS Office, Mrs. Van Noord or Mr. Witte. Checks should be made out to Ada Christian School, $13 per pastry.
Orders must be turned in by Monday, Feb 27! Thank you for helping us with our class trip expenses!
Serve Through Bus Driving
We are in need of a driver. The hours are 6:30-8:00am and 2:45-4:15pm M - F. Training is required and will be provided.
Available? Please contact Bill Venneman or Julie DeKoster (616.676.1289). Kids Love their bus drivers and we would love to welcome a new driver to our family!
PTO Happenings
School Cookbook
Your PTO has decided to publish a school cookbook! It will be filled with favorite recipes submitted by our wonderful ACS teachers and families. So, we need your favorite recipes! The cookbooks will be available at many school functions throughout the 2017-18 school year and beyond. We are collecting recipes now through the end of the school year. Please submit your recipes electronically or via photo copy and drop off in the office.
ACS Bazaar
Coming to ACS in the 2017-2018 school year! The PTO is considering hosting an ACS Bazaar led by one of our parents. Booths at this Bazaar would include any parent, grandparent, or staff who has a direct sales/home business or craft business. The event will be held at the school and will be opened to parents, staff, and possibly the community to shop. The details are currently being discussed and worked through. We have one awesome parent that has agreed to lead this fun event.
In an effort to ascertain the level of interest, we will be sending out a survey. Please look for a survey coming soon to your email. We absolutely need your feedback to be able to move forward with this event.
ACS Athletics
PurePlay Spring Sports
Five different PurePlay opportunities are available for the spring. Please see the ACS website for details.
Parent-Child Co-Ed Volleyaball
Friday is the last day to register for the parent-child co-ed volleyball clinic. Boys and girls, moms and dads are invited to come for a fun morning of volleyball!
Calendar Reminders
Feb 23 - Parent Teacher Conferences
Mar 17 - No PM Forest Hills transportation
Mar 28 - Annual ACS society meeting
Mar 30 - Apr 07 - Spring break
Requested Announcements
Benefit Sports Card Show
West Side Christian School is having their 26th annual benefit sports card show in the West Side Christian School gymnasium (955 Westend N.W.) on Saturday, Mar 04, from 9:00am-3:00pm. There will be approximately 40 eight-foot tables. Former Detroit Lion Greg Landry will be signing from 11:00-1:00pm and former Detroit Tiger Charlie "Paw Paw" Maxwell from 1:00-3:00pm.
Admission is free and concessions are available. All proceeds will go to the Christian Education Fund. For further information, contact Vern (616.784.4299)
Marriage Seminar
Redeemer Presbyterian Church is hosting a marriage seminar on Friday evening, Mar 03 and Saturday morning, Mar 04. We invite you to join Kent and Barbara Hughes as they share their journey of over forty years of marriage. Based on their book Disciplines of a Godly Family, you will leave with Biblical encouragement for your marital relationship.
Interested? See what it's all about and register.
Boys Lacrosse 101 & 102
GRCH Varsity Coach, Dave Kransberger is building up the Youth Boys Lacrosse Program. He would like to see all parents of youth players at his 101 and 102 class. He will go over the mysteries of lacrosse and how this season will roll. Please plan on attending on Mar 06 from 6:30-7:30pm at the GRC Elementary School Library.
For more information about Lacrosse opportunities for boys and girls, stop by the office and check out the Sports Information Center.