Ada Connection – Feb 15, 2017
A Note From Principal Brower
Creativity At ACS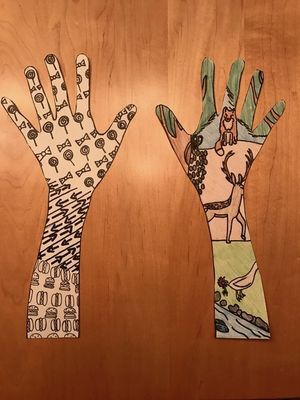 God has blessed ACS with a talented art teacher who inspires students to express themselves in creative, beautiful ways! Recently, Mr. Wanner selected and submitted art pieces from ten of our students for competition and in the end
eight were selected to compete at the state level
at the beginning of March. Please join me in congratulating these artists on their wonderful works of art:
Cooper Hoekzema - "Friends Gathering"
Faith Keilen - "Lovely Lion Staring at You"
Alexandra VerMuelen - "Michigan Robinette"
Benjamin Systma - "Midnight Snack"
Sophia Leonard - "Cherry on Top"
Ally Samuels - "Colors of the Earth"
Madison Wolters - " Chicago in Parts"
Dylan McGowan - "The Shades of Life"
The artwork will be on display in the education wing of GRAM until Feb 28 during normal business hours.
This Week
Moms In Prayer - God Guards
This week we will be praying specifically for Preschool and Kindergarten. God guards.
"Let your gentleness be evident to all. The Lord is near. Do not be anxious about anything, but in every situation, by prayer and petition, with thanksgiving, present your requests to God. And the peace of God, which transcends all understanding, will guard your hearts and your minds in Christ Jesus." Philippians 4:5-7
Please join us Thursdays at 8:00-9:00am in the office conference room as we pray for our children, their teachers and the ACS community.
Questions? Contact Laura Cawley (616.425.9728, moc.oohay@57_csarual).
MENistry
A group of ACS dads who meet and dwell with the Word of God every Friday 8:00-9:00am in the back office conference room. We will be discovering how to be a Christ-like spiritual leader within our families, places of work, and the world. Coffee and donuts provided.
Now You Know
Parent Teacher Conferences
Elementary families have a scheduled conference with their homeroom teacher. Parents of students in middle school will have the opportunity to visit with each of their student's teachers in the commons. No sign up is necessary for Middle School.
Feb 16 5:30-8:30pm
Feb 23 4:30-7:30pm
Conferences With Our Specials Teachers
Mrs. Weaver (3-8 Spanish), and Mrs. VanNoord (5-8 band/choir/8th Homeroom) and Mr. Wanner (K-8 Art) will be at tables in the Commons available for a 5 minute conference with elementary and middle school parents on both Feb 16 and 23.
Feb 16- Mrs. DeKleine (K-4 P.E.), Mrs. Boerman (K-8 Library/Media), Mrs. VandenBosch (K-4 Music) will be in their classrooms or the front lobby
Feb 23 - Mrs. Kladder (5-8 Orchestra), Ms. Prins (5-8 P.E.) will be at tables in the Commons available for a 5 minute conference with elementary and middle school parents.
Lost And Found
Check out the items at the lost and found table by the kitchen/music rooms. The items will be packed up on Feb 24 after the parent teacher conferences.
GRASP Summer Program
Grand Rapids Academic Summer Programs forms are now available. GRASP is an optional summer correspondence education program for grades K through 8, which helps students maintain reading and math skills while they are on summer vacation .
Interested? Complete and return this form by Mar 10.
Lego Robotics Club
Enjoy playing with LEGOs, computer coding, and problem-solving? In this after school club students will use Lego Mindstorms kits and software to learn some intermediate programing and complete numerous missions. Students will be challenged as they tweak their code through, trial and error, math computation, and problem-solving skills. Discussion topics may include motor control, gear ratios, torque, friction, sensors, timing, program loops, logic gates, decision-making, and timing sequences.


Coaches: Ms. Frens, Mr. Kiser and Mr. Musch

Who: Students in grades 5-8 (maximum, 20 students)

What you will need: Your creative mind, desire to program and problem solve.

Where: Ada Christian School MS Student Center

When: Feb 27, Mar 02, Mar 06, and Mar 09 from 3:00-4:30pm

Fee: $60
Note: ACS athletics should take precedence over club activities if practice/game conflicts occur.
Action Needed
Items Wanted For The Musical
Prince Eric needs black, low to no heel tall boots. They should look like riding boots to some extent. He is a men's size 9.5 which would be a women's size 11.5. These would be worn for the dress rehearsal and shows and then returned.
Flounder needs a pair of light colored high tops that someone no longer wants, size women's 8.5.
Have what we're looking for? Contact Mrs. Van Noord, (gro.naitsirhcada@droonnavn).
Butter Braid Pastries - Support Our 8th Graders
The 8th Grade Class of 2017 is selling Butter Braid Pastries. They cost $13 each.
Thaw overnight and bake in the morning, and serve a gorgeous warm filled pastry to your guests! These are great to give to people you are making meals for, too, as an easy and delicious breakfast option. They will arrive frozen and be delivered to you (or you may pick them up) on Friday, Mar 17.
You may purchase from any 8th grader, or you may fill out a form in the office, or print, fill out this form and deliver it to the ACS Office, Mrs. Van Noord or Mr. Witte. Checks should be made out to Ada Christian School, $13 per pastry.
Orders must be turned in by Monday, Feb 27! Thank you for helping us with our class trip expenses!
Serve Through Bus Driving
We are in need of a driver. The hours are 6:30-8:00am and 2:45-4:15pm M - F. Training is required and will be provided.
Available? Please contact Bill Venneman or Julie DeKoster (616.676.1289). Kids Love their bus drivers and we would love to welcome a new driver to our family!
PTO Happenings
ACS Bazaar
Coming to ACS in the 2017-2018 school year! The PTO is considering hosting an ACS Bazaar led by one of our parents. Booths at this Bazaar would include any parent, grandparent, or staff who has a direct sales/home business or craft business. The event will be held at the school and will be opened to parents, staff, and possibly the community to shop. The details are currently being discussed and worked through. We have one awesome parent that has agreed to lead this fun event.
In an effort to ascertain the level of interest, we will be sending out a survey. Please look for a survey coming soon to your email. We absolutely need your feedback to be able to move forward with this event.
February School Parties
Come and join your Ada Christian Friends at one or both of these fun school parties.
Fri, Feb 17 at Airtime Trampoline,3681 28th St SE. Students and parents may jump for any 2 hours during the hours of 3:00 - 9:00PM for $10 per person. No sign up is needed. However, you must let Airtime know that you are from Ada Christian School to get this great rate! As a bonus Airtime will donate $1 for every jumper back to the ACS PTO.
Mon, Feb 20 tubing at Cannonsburg, 6800 Cannonsburg Rd NE Belmont at 1:00pm. Sign up and pay in the school office to get the group rate of $12 per person by Feb 15 at 9:00am. You must purchase tickets from Cannonsburg after the deadline. A waiver must be signed for each person tubing and is available in the school office. Please fill out one waiver per person who will be tubing. Also please fill out the waiver completely and initial where necessary. Checks should be made out to Ada Christian School PTO. Providing the weather cooperates.
Direct Your Dollars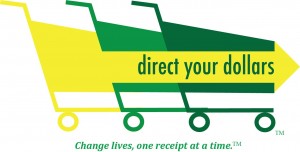 Want an easy way to earn money for our school? Simply
save your Forest Hills Foods and D&W receipts
! Through a new program called Direct Your Dollars, Ada Christian School will receive a $1,000 check for every $150,000 we collect in receipts. This money will go directly toward providing a yearbook for each student in May 2017. Please start saving your receipts from Forest Hills Foods and D&W and encourage friends and family to do the same. Place your original receipts in the marked box in the ACS office.
Thank you to all who have been participating. We have reached $37,000 of the needed $150,000! We are 25% of the way there! Ask your neighbors, grandparents and friends to save their receipts, too!
Questions? Please contact Kristen Yeh (moc.oohay@hey_netsirk).
ACS Athletics
PurePlay Spring Sports
Five different PurePlay opportunities are available for the spring. Please see the ACS website for details.
Calendar Reminders
Feb 16 & 23 - Parent Teacher Conferences
Feb 17 & 20 - Winter Break
Mar 17 - No PM Forest Hills transportation
Mar 28 - Annual ACS society meeting
Mar 30 - Apr 07 - Spring break
Requested Announcements
Marriage Seminar
Redeemer Presbyterian Church is hosting a marriage seminar on Friday evening, Mar 03 and Saturday morning, Mar 04. We invite you to join Kent and Barbara Hughes as they share their journey of over forty years of marriage. Based on their book Disciplines of a Godly Family, you will leave with Biblical encouragement for your marital relationship.
Interested? See what it's all about and register.
Boys Lacrosse 101 & 102
GRCH Varsity Coach, Dave Kransberger is building up the Youth Boys Lacrosse Program. He would like to see all parents of youth players at his 101 and 102 class. He will go over the mysteries of lacrosse and how this season will roll. Please plan on attending on Mar 06 from 6:30-7:30pm at the GRC Elementary School Library.
For more information about Lacrosse opportunities for boys and girls, stop by the office and check out the Sports Information Center.