Ada Connection – Feb 01, 2017
A Note From Principal Brower
New Families At ACS
Welcome to Brian and Jasmine Breslin and their daughter Ryann (8V) and to the Shane and Jill Ver Steeg family and their sons Sam (8V), Will (4R), Owen (4S) and Wes (1W).
This Week
"Faith. Strong." Friday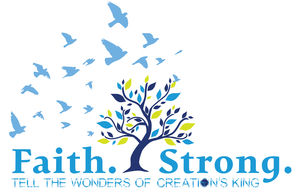 It's that time again. All students, staff and parents are encouraged to wear their ACS gear to school this week
Friday, Feb 03
.
Moms In Prayer - God Is Awesome
This week we will be praying specifically for Administration, School Board, Front Office Staff and Volunteers. God is awesome.
"Fear the Lord your God and serve him. Hold fast to him and take your oaths in his name. He is the one you praise; he is your God, who performed for you those great and awesome wonders you saw with your own eyes." Deuteronomy 10:20-21
Please join us Thursdays at 8:00-9:00am in the office conference room as we pray for our children, their teachers and the ACS community.
Questions? Contact Laura Cawley (616.425.9728, moc.oohay@57_csarual).
MENistry - Be A Leader In Your Family
A group of ACS dads who meet and dwell with the Word of God every Friday 8:00-9:00am in the back office conference room. We will be discovering how to be a Christ-like spiritual leader within our families, places of work, and the world. Coffee and donuts provided.
Now You Know
GRASP Summer Program
Grand Rapids Academic Summer Programs forms are now available. GRASP is an optional summer correspondence education program for grades K through 8, which helps students maintain reading and math skills while they are on summer vacation .
Interested? Complete and return this form by Mar 10.
Night Of Babysitting
8th grade students will be hosting a night of babysitting at ACS from 6:00-9:00 pm on Friday, Feb 10. Children ages 4 though 5th grade are invited to play games in the gym, do crafts, and even watch a movie with many of their 8th grade friends. This event is a fundraiser for the 8th grade class trip in May.
Lego Robotics Club
Enjoy playing with LEGOs, computer coding, and problem-solving? In this after school club students will use Lego Mindstorms kits and software to learn some intermediate programing and complete numerous missions. Students will be challenged as they tweak their code through, trial and error, math computation, and problem-solving skills. Discussion topics may include motor control, gear ratios, torque, friction, sensors, timing, program loops, logic gates, decision-making, and timing sequences.


Coaches: Ms. Frens, Mr. Kiser and Mr. Musch

Who: Students in grades 5-8 (maximum, 20 students)

What you will need: Your creative mind, desire to program and problem solve.

Where: Ada Christian School MS Student Center

When: Feb 27, Mar 02, Mar 06, and Mar 09 from 3:00-4:30pm

Fee: $60
Note: ACS athletics should take precedence over club activities if practice/game conflicts occur.
AmazonSmile
ACS is now registered with AmazonSmile! The same shopping experience as Amazon with the added benefit of giving to ACS when you select Ada Christian School Society as your designated charity. For every qualified purchase, AmazonSmile Foundation donates .5% to ACS. Shop AmazonSmile and begin donating now!
Curious? Some additional information may help.
Action Needed
Kindergarten Intentions
If you intend to send your child to kindergarten for the 2017-2018 school year, please call the office at 616.676.1289 or email Sharon DeJong (gro.naitsirhcada@gnojeds). We need your child's first, middle and last name and birthdate for the list we are building. We would also like to know if you prefer 5-day or progressive kindergarten.
There will be a Kindergarten Information Night on Tuesday, Mar 14 at 7:00pm for parents only, childcare is available. On Apr 13, plan on having your child visit for one hour. If your child's turns 5 after June 01, 2017, he/she will need to be tested on Apr 20. Sign up sheets will be at the orientation or in the office.
Preschool Registration Now Open
Preschool registration has officially opened for 2017-2018. We look forward to "Faith. Strong. Beginnings" with your preschool student.
Register for Preschool 2017-2018.
Please feel free to contact the preschool with any questions (gro.naitsirhcada@yelmrogj).
Serve Through Bus Driving
We are in need of a driver. The hours are 6:30-8:00am and 2:45-4:15pm M - F. Training is required and will be provided.
Available? Please contact Bill Venneman or Julie DeKoster (616.676.1289). Kids Love their bus drivers and we would love to welcome a new driver to our family!
PTO Happenings
Box Top Drive
Thank you to all the students and parents who participated in our October Box Top drive. You raised $676.00 for our school! The Box Top drive ends on Feb 03, please have your kids empty your drawers and search your cupboards for any and all Box Tops at home. Collection sheets can be returned to the office for a prize! Additional sheets can be picked up in the office. Please remember to send all bonus Box Tops separate from the collection sheet.
Parent Teacher Conferences
Parent teacher conferences are coming up on Feb 16 and 23. To support our teachers during this long work day, we would like to provide them with dinner. We could use your help.
Sign up to bring food if you are able.
February School Parties
Come and join your Ada Christian Friends at one or both of these fun school parties.
Fri, Feb 17 at Airtime Trampoline,3681 28th St SE. Students and parents may jump for any 2 hours during the hours of 3:00 - 9:00PM for $10 per person. No sign up is needed. However, you must let Airtime know that you are from Ada Christian School to get this great rate! As a bonus Airtime will donate $1 for every jumper back to the ACS PTO.
Mon, Feb 20 tubing at Cannonsburg, 6800 Cannonsburg Rd NE Belmont at 1:00pm. Sign up and pay in the school office to get the group rate of $12 per person by Feb 15 at 9:00am. You must purchase tickets from Cannonsburg after the deadline. A waiver must be signed for each person tubing and is available in the school office. Please fill out one waiver per person who will be tubing. Also please fill out the waiver completely and initial where necessary. Checks should be made out to Ada Christian School PTO.
Direct Your Dollars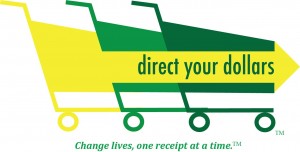 Want an easy way to earn money for our school? Simply
save your Forest Hills Foods and D&W receipts
! Through a new program called Direct Your Dollars, Ada Christian School will receive a $1,000 check for every $150,000 we collect in receipts. This money will go directly toward providing a yearbook for each student in May 2017. Please start saving your receipts from Forest Hills Foods and D&W and encourage friends and family to do the same. Place your original receipts in the marked box in the ACS office.
Thank you to all who have been participating. We have reached $37,000 of the needed $150,000! We are 25% of the way there! Ask your neighbors, grandparents and friends to save their receipts, too!
Questions? Please contact Kristen Yeh (moc.oohay@hey_netsirk).
ACS Athletics
PurePlay Spring Sports
Five different PurePlay opportunities are available for the spring. Please see the ACS website for details.
Calendar Reminders
Feb 03 - Daddy Daughter Dance
Feb 16 & 23 - Parent Teacher Conferences
Feb 17 & 20 - Winter Break
Mar 17 - No PM Forest Hills transportation
Mar 28 - Annual ACS society meeting
Mar 30 - Apr 07 - Spring break
Requested Announcements
Boys Lacrosse 101 & 102
GRCH Varsity Coach, Dave Kransberger is building up the Youth Boys Lacrosse Program. He would like to see all parents of youth players at his 101 and 102 class. He will go over the mysteries of lacrosse and how this season will roll. Please plan on attending on Feb 13 and 27 from 6:30-7:30pm at the GRC Elementary School Library.
For more information about Lacrosse opportunities for boys and girls, stop by the office and check out the Sports Information Center.