Ada Connection – Dec 20, 2017
A Note From Principal Brower
Merry Christmas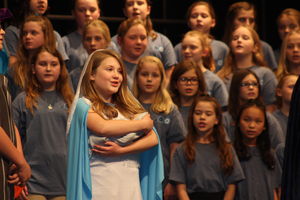 Merry Christmas! Have a wonderful Christmas break with family and friends as we celebrate the Good News - our Savior was born, and he is coming again! Hallelujah!
This Week
Christmas Chapel – Dec 22
Please join us on Friday, Dec 22 at 8:15am. Our 3rd and 4th grade teams will be leading us in worship.
Moms In Prayer
This Thursday, Dec 21, we'll be praying for the blessings of Christmas and safe travel through the Christmas Break.
Join us for a sweet time of New Year's Fellowship on Thursday, Jan 11. Some groups have a Christmas fellowship time, we mix it up by having a New Year's Fellowship time to reflect on the past year and look forward to the brand new year, and also to welcome you!
Every week, we concentrate on our constant and desperate need for more of his presence in our lives and those for whom we pray rather than for a "fix" for our circumstances. We'll plead for more of his presence through the circumstances into which he's placed us, and we'll "forget not all his benefits." (Psalm 103:1-2). Oh, and one more thing, you do not have to pray out loud, join in silent prayer if you're more comfortable. God hears us all (Psalm 34:15).
If you can join us for prayer, we meet every Thursday morning 8:00-9:00am, in the ACS office back conference room. Younger siblings are always welcome! Need more information? Contact Kelly Stafford (616.304.2963, ten.tsacmoc@droffats-kj).
MENistry
Come join other dads in room 504 from 8:00-9:00am on Fridays as we explore our call to be faithful men of Christ. We will be dwelling with the Word in the book of Luke this semester. Coffee and donuts provided. All ACS dads are welcome!
Action Needed
Covenant Care Help
Ada Christian School is seeking a well qualified individual to work in our Covenant Care room on Tuesdays and Thursdays from 11:00am-6:00pm.
If you or anyone you know have an education background and a loving desire to work with children, please contact Julie DeKoster (gro.naitsirhcada@retsokedj)
Now You Know
Guest Author Fun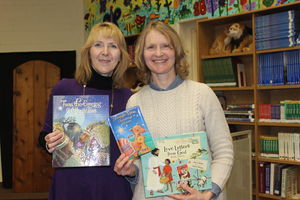 Author Glenys Nellist came to Ada Christian last week and shared two of her books with the kindergarten through second grade classes. Snuggle Time Christmas Stories is a collection of Christmas poems in a charming board book. For 'Twas the Evening of Christmas, Nellist took the familiar cadence of Clement C. Moore's 'Twas the Night Before Christmas and used it to tell the story of the birth of Jesus.
Chess Club With Mr. Hoo
Chess with Mr. Hoo is for students in grades 3-8. This club will help members learn some basic openings and other strategies. Whether you are a beginner or intermediate player, you will have a good time. Everyone will play at least a couple of games each session. We will all learn how to play tournament chess (with a clock) and have some tournaments. We will try as a club, for those who are able, to go to a tournament in February that will be held at Hope College.
Two sections will be offered from 3:00-4:15pm:
Tuesdays (Jan 16, 23, 30, Feb 06, 13, 20)
Wednesdays are full.
Cost is $50. Fill out a form and return by Tuesday, Jan 09. Please make checks payable to Bill Hoogstrate. Extra forms are available in the office.
PTO Happenings
A Merry Christmas
To all ACS volunteers, staff, parents, and students Merry Christmas and Happy New Year!
Wishing you the Love, Peace & Happiness that the true meaning of Christmas brings. May the timeless message of Christmas fill your heart and home with joy now and throughout the coming year.
From, Your ACS PTO
Daddy Daughter Dance
Mark your calendar for the 4th annual Daddy Daughter Dance on Friday, Feb 02. There will be more details to follow.
Calendar Reminders
Dec 22 – Christmas Chapel at 8:15am
Dec 22 – ½ day of school, dismissed at 11:30am
Dec 22 – No Forest Hills 11:30am transportation
Dec 25 - Jan 05 – Christmas Break
Jan 08 – School Resumes
Jan 29 – No School (Professional Development)