Ada Connection – Dec 06, 2017
A Note From Principal Brower
Welcome Back Mrs. Rynders
To better meet the needs of our 6th grade students, our Education Committee and School Board recently approved the hiring of a part-time Bible teacher. We are pleased to share that Mrs. Alanna Rynders will be joining our staff again on Jan 08. She is eager to join the 6th grade team for the remainder of this school year and to share time with students she first taught as 4th graders. She will be here Monday through Thursday for the first three periods of the day.
This Week
Elementary Christmas Program – Dec 07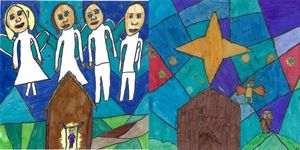 Dear Parents,
We are looking forward to a wonderful night, this Thursday, as we celebrate Christmas together with our Elementary Christmas Program, 'Follow the Star'! Here are some specific details for you.
When: Thursday, Dec 07 at 7:00pm*
Where: ACS South Gym
What to wear: Students should wear a plain white T-shirt (if they don't have a plain white T-shirt, turn a printed white shirt inside out) and light colored shorts. Students will be wearing a white robe over their clothing and the lights are warm. Students will also be barefoot on the stage.
Pick-up: Please pick your children up after the program in their classroom. Students will only be released to parents.
*Students report to their classrooms by 6:40pm
The Christmas program will also be available to watch through LiveStream. Perfect for far away family!
Moms In Prayer
This week are are praying specifically for 8th grade. God is Emmanuel, God with us.
"Do not fear, for I am with you; do not be afraid, for I am your God. I will strengthen you; I will help you; I will hold on to you with My righteous right hand." -Isaiah 41:10
Come join us on this journey when you can. We meet weekly on Thursdays, 8:00-9:00am, in the ACS office back conference room.
Need more information? Contact Kelly Stafford (616.304.2963, ten.tsacmoc@droffats-kj).
MENistry
Come join other dads in room 504 from 8:00-9:00am on Friday's as we explore our call to be faithful men of Christ. We will be dwelling with the Word in the book of Luke this semester. Coffee and donuts provided. All ACS dads are welcome!
Action Needed
KIDS-TRIP
Need holiday gift cards? Want to earn tuition credit? Order your Christmas gift cards through Scrip. Small denomination gift cards are back for the Holidays, including:
Starbucks $5
Applebee's $10
Barnes & Noble $5
D&W/Family Fare $10
Meijer $10
Panera $5
Target $10
And many more!
Place orders by Dec 13 to guarantee pick up by Dec 20. All orders placed after Dec 20 will not be ready for pick up until Jan 10. The KIDS-TRIP is not open the Wednesday's we are off of school.
TRIP is an easy way to reduce tuition by purchasing gift cards, certificates and e-cards for things you buy every day from hundreds of national vendors. Set up an online account to earn TRIP credit anytime, anywhere. PrestoPay set-up is also required for payment of online orders. You will be able to order e-cards in minutes or reload existing cards overnight as well as pre-order plastic gift cards to pick up at our office. Purchase, manage and redeem your electronic cards on your mobile device through the Benefit Mobile app or use ShopWithScrip's mobile site.
Elizabeth Westhouse,
KIDS-TRIP Coordinator
Now You Know
Christmas Chapel – Dec 22
Please join us on Friday, Dec 22 at 8:15am. Our 3rd and 4th grade teams will be leading us in worship.
Chess Club With Mr. Hoo
Chess with Mr. Hoo is for students in grades 3-8. This club will help members learn some basic openings and other strategies. Whether you are a beginner or intermediate player, you will have a good time. Everyone will play at least a couple of games each session. We will all learn how to play tournament chess (with a clock) and have some tournaments. We will try as a club, for those who are able, to go to a tournament in February that will be held at Hope College.
Two sections will be offered from 3:00-4:15pm:
Tuesdays (Jan 16, 23, 30, Feb 06, 13, 20)
Wednesdays (Jan 17, 24, 31, Feb 07, 14, 21)
Cost is $50. Fill out a form and return by Tuesday, Jan 09. Please make checks payable to Bill Hoogstrate. Extra forms are available in the office.
Help Promote ACS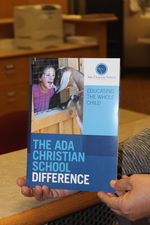 Do you love ACS? Do you ever wish you had materials to share with others about our school? If you are interested in promoting ACS at your church, office or business stop into the office and pick up a stack of brochures.
PTO Happenings
Christmas Gift Shop – Dec 07 & 08
Please remember to send your child's shopping list, a brown paper bag, and envelope with money to school on Thursday. Also remember if you have more than one child at ACS, please send each child with their own spending money, rather than writing one large check. This helps us tremendously during checkout, as your children will probably not be shopping together at the same time.
A big thank you to our many volunteers for putting together this year's PTO Christmas Shop!
We could still use some help to fill 17 open volunteer slots. Thanks to the many parents who have already signed up!
Direct Your Dollars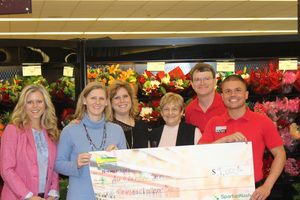 Thank you Forest Hills Foods and to all that have participated in the Direct Your Dollars program. We received our first check for $1,000. Send your Forest Hills Foods receipts to Ada Christian School and our amazing PTO will help us turn those receipts into cash for our school.
Daddy Daughter Dance
Mark your calendar for the 4th annual Daddy Daughter Dance on Friday, Feb 02. There will be more details to follow.
ACS Athletics
PurePlay Signups

Basketball signups end this week.

Deadlines:
Girls 1st-4th (Dec 09)
Y5-K (Dec 15)
Signups and information are available online.

Having trouble signing up for 1st-4th? Call Stacey Boender on Wednesday or Friday between 9:00am-2:00pm and she will help you (616.574.6024)
Calendar Reminders
Dec 07 – Elementary (K-4) Christmas Program
Dec 07 & 08 – PTO Christmas Gift Shop
Dec 19 – Middle School (5-8) Christmas Program
Dec 22 – Christmas Chapel at 8:15am
Dec 22 – ½ day of school, dismissed at 11:30am
Dec 22 – No Forest Hills 11:30am transportation
Dec 25 - Jan 05 – Christmas Break
Jan 08 – School Resumes
Jan 29 – No School (Professional Development)