Ada Connection – Apr 27, 2016
Action Needed
Enrollment Forms were due Friday, Apr 15
Enrollment forms were mailed out on Wed, Mar 30, and were due Apr 15. If you did not receive an enrollment form, please call the office (676.1289) right away.
ALL families who have not already done so must register through FACTS for tuition management - even if you will be making a one time payment. Please remember any family not registered with FACTS Tuition Management will have an additional $75 administrative fee added to their tuition.
Reminder: Families applying for tuition assistance for the 2016-2017 school year will need to complete an application and submit the necessary supporting documents to FACTS Grant & Aid Assessment by May 01, 2016. Funds are limited and we typically allocate our tuition assistance resources by June 15, it is important to be mindful of the May 01, 2016 due date. After June 15, our funds may be depleted.
If you do not anticipate returning to ACS in August 2016, please call the office (676.1289) or email Sharon Dejong (gro.naitsirhcada@gnojeds)
ACS Walk-A-Thon Info Came Home Apr 27!
Get ready to walk! Our children will be participating in the ACS Walk-A-Thon on the morning of Fri, May 13 (same day as Field Day). Look for donation envelopes coming home today, Wed, Apr 27. This is the only other fundraiser (the other is the Fall Fundraiser – Charleston Wrap) of the year and proceeds go to such items/events as:
Teacher and room parent funds
Offsetting school field trip costs
The School Yearbook
Fifth grade camp
Music scholarships for band and orchestra students
Books for our library
Bibles for our 3rd graders to use through 8th grade
Teacher wish lists
Grandfriends' Day and Staff Appreciation
Back to School Picnic/Carnival
We are set for volunteers - thank you to those of you who have already volunteered to help make this a success!
Questions? Contact Paula Bremer (ten.tsacmoc@remerbjp)
Fine Arts Night – Apr 28
The halls will be alive with MANY things on this night. In the Calendar Reminders section you will note 3 highlighted items please make note of those dates/events!
6:30-8:30pm – the ACS hallways will be filled with AMAZING art work!
6:30-8:00pm – the North Gym will host our 6th grade World Fair!
6:30-7:30pm – the Library will be a place to experience our Elementary TECH EXPO!
6:30-7:00pm – the South Gym will ring with the sounds of our 7th grade band
7:00-7:30pm – the commons will resound with the work of our 7th/8th grade Orchestra
7:15-7:45pm – the South Gym will be blessed with the sounds of our 8th grade band
7:45-8:15pm – the South Gym will be filled with the sounds of our combined 8th grade band/orchestra followed by an honoring of our 8th grade musicians.
Mother-Son Western Cookout – Apr 29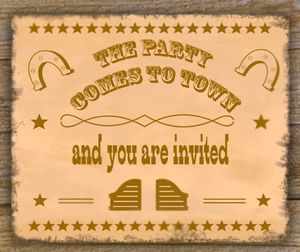 When: Fri, Apr 29 from 5:30 - 8:00pm
Where: Roanoke Ranch 11221 Grand River Dr, Lowell
What: Games, wagon rides, pony rides, petting zoo, hot dog roast, s'mores and MORE!
Who: all ACS moms and sons (all grades)
Cost: $10/person or $25/family
Please Order/RSVP by Wednesday, Apr 27
Questions? Contact Amanda Wildman (616.293.0627, moc.liamg@51namdliwadnama)
Grand Friends Day: Friday, May 06
Calling all willing volunteers! Grand Friends Day is right around the corner and we need about 30 smiling volunteers to help it run smoothly. There is a type of job for everyone.
Thursday, May 05 – we need setup help after school for about an hour.
Friday, May 06 – we need kitchen help and smiling greeters to welcome our Grand Friends and point the way to their precious children.
It's a wonderful day and we promise that if you sign up for the earliest kitchen help that we will let you have a DELICIOUS donut! Sign Up Today!
Questions? Contact Dee Lenters (moc.em@sretneleed)
*Be sure that your "Grand Friends" have May 06 on their calendar. Students will come home with schedules and additional information for our special guests one week before the BIG DAY!
Now You Know
Placement for next year for your ACS student
If you would like to share information that may be helpful for your child's teacher to know with regard to next year's class placement, please download the request form (56 KB PDF) and return it to the office.
Forms are due NO LATER than Friday, May 06.
A Day on the Green: Monday, May 16
Ada Christian School and Grand Rapids Christian Schools invite you to A Day on the Green, our annual golf outing to raise much-needed funds for financial aid to ensure that our schools remain accessible to all families who desire a Christian education for their children.
Join us for 18 holes of golf (four person scramble) on the beautiful courses of Egypt Valley Country Club on Monday, May 16.
Prizes will be awarded to 1st and 2nd place men, 1st place senior men (65+), 1st place women, and 1st place co-ed. Not a golfer? Volunteers are needed too! There will also be a reception and silent auction. See more information at: www.grcs.org/golf
Outdoor Education Information Night – May 17, 7:00-8:00pm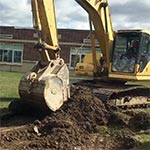 Join us and invite friends to our
public information night
to learn what we mean by "Integrated Outdoor Education" and what it will mean for students.
This meeting is for any current or prospective family who's curious to know more about what's going on.
Attention Parents of 5th Graders
We are excited to have your children join the Middle School next school year! The Middle School Support Council (MSSC) is looking for two parents (one each of a current 5th grade boy and girl) to serve on the MSSC for a 3-year term, starting this June and ending when your child graduates.
This group is comprised of 2 parents from each grade in middle school for a total of 6 parents.
We primarily assist the staff with the fall spiritual retreat, exploratory week, and graduation.
This is a great opportunity to get involved in middle school life!
Availability during the school day is critical for this committee.
We will be collecting names of interested parents until May 1.
Questions? Interested? Contact Barb Weaver (540.9824, ten.labolgcbs@revaewarabrab)
K-5 Reading Challenge from the Library

We are celebrating! On April 12, Beverly Cleary turned 100. We plan to honor this living legend in a variety of ways. One reading challenge will run for the whole month of April. Starting April 01, students are encouraged to read a Beverly Cleary book. Every time your child reads one of Cleary's tales, he or she may
enter a drawing
to win a Beverly Cleary book. Winners will be chosen weekly.
On May 01, one grand prize winner will be chosen
to receive a complete set of Ramona Quimby books.
Kindergarten and first grade students are encouraged to read Cleary's picture books. 2nd-5th graders will enjoy her chapter books including stories about Henry, Beezus, Ramona and Ralph S. Mouse. Enjoy our ACS Cleary Reading Challenge!
Summer Tutoring at ACS
Mrs. Overbeek will be tutoring interested students this summer. She is available on Tuesdays and Thursdays for half hour sessions here at school. Please see the flyer (783 KB PDF) for details and email her if you are interested.
PTO Happenings
School Party May 09
The last school party of the year will be at GR Gymnastics on Monday, May 09 from 12:30-2:00pm.
Cost is $5 per child
You do not need to sign up ahead of time
GR Gymnastics, 1601 Galbraith Ave, Grand Rapids
Questions? Contact Amberly Hoyer (moc.loa@reyohylrebma)
Moms in Prayer
Please join us Thursday 8:00-9:00am in the office conference room as we pray for our children, their teachers and the ACS community. This week we will be praying specifically for our classroom and educational support staff and we remember that God is a mountain mover.
I pray that out of his glorious riches he may strengthen you with power through his Spirit in your inner being, so that Christ may dwell in your hearts through faith. And I pray that you, being rooted and established in love, may have power, together with all the saints, to grasp how wide and long and high and deep is the love of Christ, and to know this love that surpasses knowledge--that you may be filled to the measure of all the fullness of God. Now to him who is able to do immeasurably more than all we ask or imagine, according to his power that is at work within us, to him be glory in the church and in Christ Jesus throughout all generations, forever and ever! Amen. –Ephesians 3:16-21
Questions? Contact Laura Cawley (616.425.9728, moc.oohay@57_csarual)
ACS MENistry
Come join other dads on Friday mornings at 8:00 am in the rear conference room of the office as we explore our call to be faithful men of Christ. We are dwelling with the Word in the Book of James, with noted author Francis Chan leading our discussion with his short video series. All ACS dads welcome!
Questions? Contact Andy Anderson (616.325.6116)
Calendar Reminders
Apr 28 – Fine Arts Night (6:30-8:30pm)
May 06 – Grand Friends Day (school dismissed at 11:30; No Forest Hills transportation)
May 09 – No School (Professional Development), ACS School Party
May 12 – NO MS Spring Concert - has been rescheduled: 7th/8th on Fine Arts Night
May 13 – Walk-A-Thon and Field Day
May 23 – 5th/6th Grade Band/Orchestra and 5th Celebration Night
May 30 – No School (Memorial Day)
2016-2017 Dates
Aug 24 – First day of school (dismissed at 11:30am)
Sep 02-05 – Labor Day Weekend
Sep 26 – No School (Professional Development)
Oct 19-21 – No School (CEA Convention)
Nov 23-25 – No School (Thanksgiving Break)
Dec 21-Jan 02 – No School (Christmas Break)
Jan 03 – School Resumes
Jan 23 – No School (Professional Development)
Feb 17-20 – No School (Winter Break)
Mar 30-Apr 07 – No School (Spring Break)
May 05 – Grand Friends Day (dismissed at 11:30am)
May 08 – No School (Professional Development)
May 29 – No School (Memorial Day)
Jun 07 – Last Day of School (dismissed at 11:30am)
ACS Athletics
PurePlay (PK-4th grade)
Soccer Saturday – Boys at 9:00am; Girls at 10:00am
PurePlay tennis is next Tuesday. An email with more information is on its way.
Wildcats Athletics (grades 5-8)
The track and field meet originally scheduled for Tues, May 10 has been moved to Wed, May 11. The time and location have not changed.