A Note from Principal Brower
It's our last day before Spring Break! Keep up the good work.
Brief Questionnaire
We are hoping to gain some helpful feedback from parents regarding our launch of Off-Campus Learning. Please take a few minutes of your time to help us improve by completing the questionnaire at the top of each grade's off-campus learning document.
ACS Drive "Bye"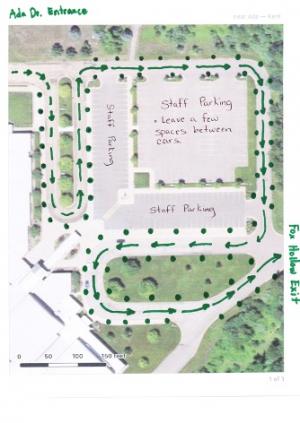 Wednesday, Apr 01, 3:00-3:45pm
We really miss seeing our kids! So, our faculty and staff members are going to be lining up outside of ACS on the sidewalk spaces in our drop-off and bus loops so we can wave good-bye to our students at the time we would normally have been sending them off for Spring Break.
Join us if you can by entering the school off Ada Drive and driving through as we wave to you and your family! Cars need to exit on Fox Hollow. All ACS families are asked to remain in their cars and to travel down the center of the drives in single file.
Good to know:
I called the health department and, also, our school liaison from the health department to ask if our ACS Drive "Bye" plan is in compliance with the Stay At Home mandate from Governor Whitmer. Both parties assured me we are abiding by the guidelines as long as we are outdoors and at least 6' apart as cars drive by.
See you soon!
Optional Drop-Off Details
Wednesday, Apr 01 from 9:00am-12:00pm
Let's get ready for a well deserved Spring Break!
If you wish to drop off your child(ren)'s work before Spring Break gets started, it will grant teachers some extra time to grade the work and may feel really good to you to get it into their hands so it does not get misplaced over break (not that kids ever misplace things, right?).
Grades K-4 (and Spanish for all grades if parents are already coming to ACS)
Tables will be set up outside in front of ACS.
A clearly labeled box for work being returned will be on each table.
To respect the "social distancing" guidelines, please allow 6' between you and others.
Quote for the week:
"The beautiful thing about learning is that nobody can take it away from you." – B.B. King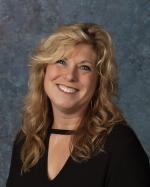 Attendance
Please click here to indicate that your student(s) will be checking in for school today.
Daily Devotion
Listen: Now we will turn our focus towards Holy Week hearing stories of Jesus' final days on earth. Please listen to a reading from "Journey to the Cross" by Helen Haidle called "Is He really alive?". This is based on Matthew 28:8-10; Luke 24: 9-12; John 20:2-10.
Respond: Do you believe that Jesus rose from the dead and is alive? Why? In your journal or on a piece of paper, reflect on these questions? If it's easier maybe tell someone around if you believe and why.
Prayer: Dear Lord, Thank you for rising on that Easter morning. Lord, without this day we wouldn't have a hope for eternal life and we are so thankful that you conquered death so we can be with you in heaven someday. Help us to spread the news of your great gift that was given on Easter so many years ago. In Jesus
April is Poetry
For the month of April, the library will be sharing poetry videos created by our teachers and staff. Here is a video that Mrs. Boerman made using shadow puppets to celebrate spring! Look for more videos after spring break..
OE Activities at ACS
You are welcome to come as a family and wander the beautiful property at ACS. It's YOUR property. Here is a list of activities to enjoy while on the ACS grounds.
PE at Home
Student Learning