A Note From Principal Brower
Zoo School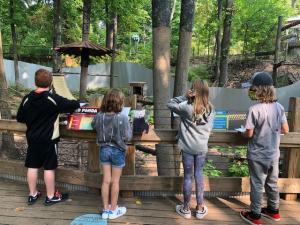 Our 4th graders are learning all about animals and their habitats at John Ball Zoo this week. Here are a few of our Red Panda experts!
Parent Information Night
Because we cannot meet face to face with our parents for our traditional Parent Information Night, we made adjustments for this year.
This year, you will receive important parent information in K-5 newsletters and in the Middle School Matters this Friday.
Please be sure to review the materials and to reach out to homeroom teachers if you have any questions. We will miss being together with you!
This Week
Class Coffee
Tomorrow Sept 17 is our last class coffee of the year. If you are the parent of a 5th-8th grader please join us right after school drop off for a time of food and fellowship in the WoodshEd located outside on our campus near the greenhouse.
Hope to see you there!
Moms In Prayer
Tomorrow's meeting will be postponed. We haven't done this in years but, because of the student ages of our current Moms-In-Prayer we will be attending the class coffee (they're so important, and we don't want to miss out). So we'll be praying for our specials teachers next week instead of this week. If you have any questions, please call or text me, Kelly Stafford, 616.304.2963
Now You Know
Hot Lunch Is Now Free For All Students
USDA has announced Free Meals for our students through December 31, 2020.
We are excited about being able to offer free meals to our students. As always, our meals are served from staff that have been trained in serve safe handling in safe kitchens that have superior health inspections. We take serving your student very seriously and want to provide nutritious meals for your kiddos. In
In grades K-8, all meals are prepackaged at this time, each meal package contains all 5 components of a school lunch: protein, fruit, vegetable, grain and milk. There is a choice of white or chocolate milk and if your child should have a milk allergy they do not have to take milk.

Hot lunch meals that were previously purchased this school year will be credited back to your account.
See what's for lunch! Sept/Oct Menu
Class Photos
Some traditions are too special to let go! Each year we start out by getting a photo of each homeroom. This year, we kept the tradition alive. Students met outside, sat near one another, quickly removed their masks, shared great smiles, and "click" - we captured the moment!
Parents attending Class Coffees will get a photo and for those that cannot attend, we will send the class photo home with your children. Enjoy the smiles!
School Pictures
If you would like school pictures for your child but have not turned in your form please do so by tomorrow.
PTO Happenings
Volunteer Opportunities
The PTO is excited to get off to a great start! We are still in need of volunteers to chair committees! Please use the following link to sign up. And, thank you for your continued support!
Direct Your Dollars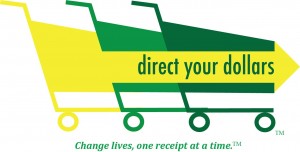 Do you shop at D&W, Forest Hills Foods, or Family Fare? If so, please save your receipts! SpartanNash gives Ada Christian School a $1,000 check for each $150,000 in receipts collected. We just received our fourth check for $1,000.
The money earned through this program goes directly back to our students through the PTO. Ask your family and friends to save receipts too! Every little bit helps. Send your receipts to school with your child and they will be collected by their teacher.
Questions? Please contact Kristen Yeh (moc.oohay@hey_netsirk, 616.307.2488).
ACS Athletics
PurePlay
PurePlay soccer: Saturday, Sept 19. Girls @ 9:00am; Boys @ 10:15am.
Calendar Reminders
Sept 28 - No School (In-Service Day)
Oct 19 & 20 - Parent/Teacher Conferences
Oct 21-23 - No School (Teacher Convention)